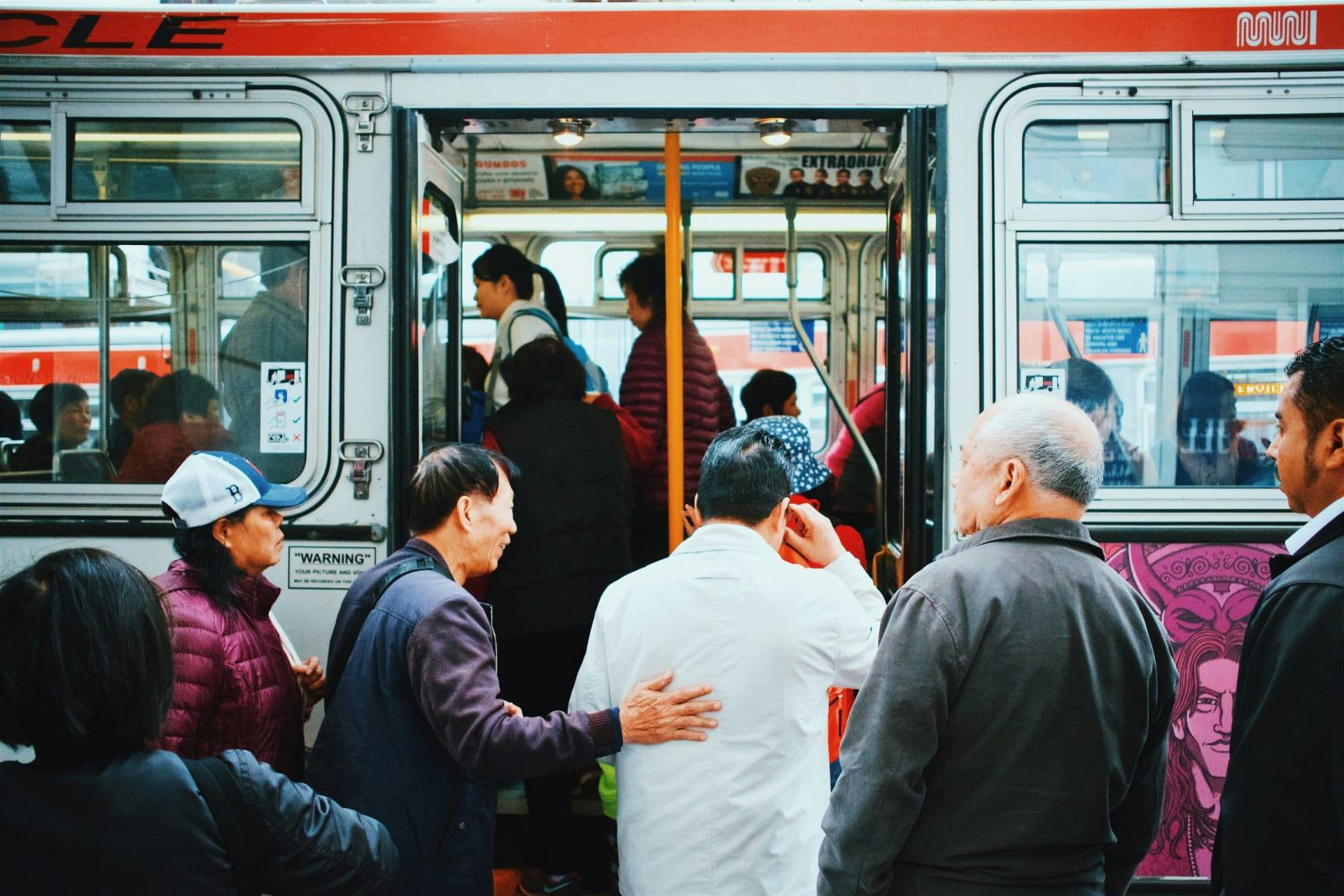 Media Article
Apr 21, 2022
Written by De Ondernemer
The Routing Company haalt 15 miljoen dollar op voor OV van de toekomst
Diensten als Uber en Uber Pool en Lyft hebben het gemak van Mobility-as-a-Service en ride-sharing wel bewezen. Maar waar on-demand aanbieders de passagier gemak bieden, brengt dit enkel meer auto's op de weg. Gedeelde on-demand ritten zijn daarentegen wel duurzaam, maar brengen inefficiënte routes en lange wacht- en reistijden met zich mee. Dan zijn er ook nog eens talloze bussen die via een vaste dienstregeling rijden ongeacht of er op dat moment vraag is. Voor velen zal het beeld van een bus met weinig tot geen passagiers niet onbekend zijn.
The Routing Company biedt de gulden middenweg: technologie voor gedeelde bussen die on-demand geboekt worden via een app, waarbij continu de meest optimale route wordt gereden, aangepast aan de huidige vraag.
De oprichters Menno van der Zee (27) en Alex Wallar (27) ontwikkelden samen met professoren en onderzoekers van TU Delft en MIT geavanceerde technologie op basis van een algoritme die met ongeëvenaarde snelheid rit-aanvragen van passagiers met beschikbare voertuigen koppelt. Makkelijk is dat niet; met slechts één voertuig en vijf passagiers zijn er namelijk al zo'n 113.400 mogelijke routes. Elke 15 seconden wordt het systeem geüpdatet waardoor ten alle tijden de meest optimale route wordt geselecteerd. Het resultaat is 80 procent minder voertuigen op de weg, die zo veel mogelijk passagiers in een zo kort mogelijke tijd vervoeren.
Hiermee biedt The Routing Company niet alleen een uitkomst voor stedelijke gebieden, maar ook voor buitengebieden waar de optimale capaciteit van het openbaar vervoer niet wordt benut. ,,Veelal wordt er als iets duurzamer wordt ingericht, ingeleverd op gebruiksgemak. Bij The Routing Company gaan we voor 'en-en'. Onze focus ligt op het aanbieden van de oplossing voor het meest efficiënte OV op mondiale schaal en hiermee een positieve impact te hebben op passagiers, de maatschappij en het milieu," aldus Menno van der Zee.
Na de start van diverse pilots en projecten anderhalf jaar geleden is The Routing Company inmiddels actief in meerdere gebieden van Amerika, het Verenigd Koninkrijk en Europa en realiseerde de technologie ruim 80.000 ritten. Met een bewezen meetbare impact op het gemak voor passagiers en het milieu is het nu tijd voor internationale opschaling en uitbreiding van het team. Hiervoor heeft het bedrijf in de A series financieringsronde, geleid door Galvanize Climate Solutions, 15 miljoen dollar opgehaald. Het totaal aan opgehaalde financiering in de afgelopen twee jaar komt hiermee op ruim 21 miljoen dollar te staan.
Over The Routing Company
The Routing Company wil samen met vervoersaanbieders en gemeenten het openbaar vervoer wereldwijd zo efficiënt mogelijk inrichten voor een positieve impact op reizigers, de maatschappij en duurzaamheid. Het bedrijf is inmiddels actief in verschillende gebieden in Amerika, het Verenigd Koninkrijk en Europa en heeft 27 medewerkers in dienst met James Cox (voorheen verantwoordelijk voor de uitrol van UberPOOL in 41 steden en Chief Product Officer bij Canoo) als CEO, Dick Alexander (voorheen EVP en interim CEO van Transdev North America) als Head of Business Development, en Bradford Church (voorheen leider van UberBus) als VP of Product.