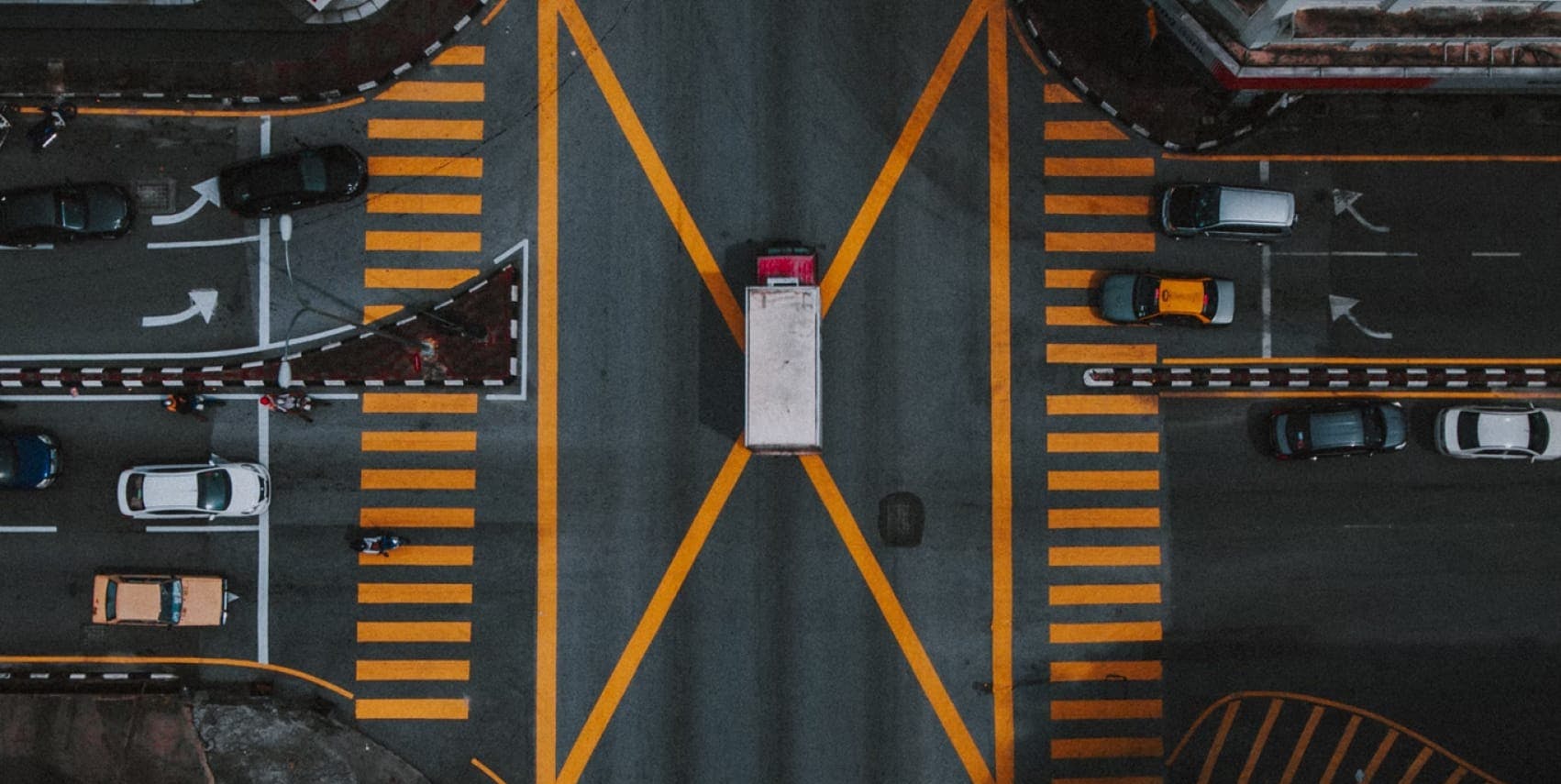 Media Article
Dec 15, 2020
Written by
The Routing Company Raises $5 Million in Seed Funding to Build Transit That Moves With You
BOSTON--(BUSINESS WIRE)--The Routing Company, a startup that builds dynamic routing and vehicle management solutions for transit providers, today announced that it has raised $5 million in a seed round led byThe Engine. The funding, which brings The Routing Company's total capital raised to $6.175 million, will be used to accelerate commercialization of the startup's dynamic shared rides technology, refine its product, and round out a team that combines extensive rideshare industry leadership experience with deep academic expertise.
Spun out of MIT's Computer Science and Artificial Intelligence Laboratory (MIT CSAIL), The Routing Company partners with cities to improve the reach, efficiency, and sustainability of public transit. Its proprietary technology – born out of a 2017 MIT study hailed by CNN as a "striking example of the potential around ridesharing" – powers an easy-to-use platform that helps cities and other transit providers solve the problem of how to deliver reliable demand-responsive transit – sustainably and at scale.
Public transportation is a $74 billion industry in the U.S., according to the American Public Transportation Association, and ten billion trips were taken on public transport in 2019 alone. Still, a reliance on low-tech, fixed-route transit systems that predominantly serve city centers and commuter corridors has left nearly half of Americans without reliable access to public transport.
By partnering with The Routing Company, cities and other transit providers can access a powerful technology platform that improves the rider experience by making existing fleets more responsive to fluctuating demand and traffic patterns in low- and medium-density areas.
"Until now, tight budgets and inefficient technology have led to a poorer transit experience for riders in low- and medium-density areas. Covid-19 has unfortunately made the situation worse through reduced fare revenue and service cuts," said James Cox, CEO of The Routing Company. "The product we've built gives cities and other transit providers the ability to serve their communities reliably and sustainably – at scale – through transit that moves with you."
"We are thrilled to support The Routing Company. They have cracked the code for dynamic shared rides at scale," said Reed Sturtevant, general partner of The Engine. "Smart ride sharing solutions for cities will have a ripple effect. Innovation in transit could quickly reduce congestion, shorten commute times for those who can't afford to live in the city where they work, and help the environment."
Behind The Routing Company's advanced technology is a world-class team that brings together extensive ridesharing industry experience with deep academic and technical expertise.
Co-Founder and Chief Technology Officer, Alex Wallar, was a PhD student focused on optimizing vehicle distributions and fleet sizes for ride-sharing systems when he first collaborated with MIT CSAIL's Director, Professor Daniela Rus, and then post-doc Javier Alonso Mora, to uncover how real-time optimization could be used to transform public transport. In April 2019, Wallar joined with Co-Founder Menno van der Zee to create The Routing Company's underlying platform.
In 2019, CEO James Cox joined The Routing Company (then Routable AI) from Canoo, an electric vehicle company, where he served as Chief Product Officer. Prior to Canoo, Cox spent 5 years at Uber, where he led key product initiatives including the company's shared rides product, Uber Pool, and the launch of UberX in Sydney, Aus., which he helped grow from zero to 250,000 trips per week.
Bradford Church, who conceived and led the Uber Bus product globally, joined the company's leadership team as head of product in the Summer of 2020.
Cox, Wallar, van der Zee and Church oversee a high-caliber team of dedicated employees and trusted advisors that includes: Professor Daniela Rus, advisor and Director of CSAIL at MIT; Thuan Pham, advisor and former CTO of Uber; and Nairi Tashjian Hourdajian, advisor, VP of Communications at Figma and member of the Biden-Harris U.S. Department of Transportation transition team.
The Routing Company's $5 million seed round marks The Engine's first investment from its Fund II. The venture firm, spun out of MIT, invests in early-stage "Tough Tech" companies that are solving the world's most urgent problems – such as urban congestion and accessible transportation – through the convergence of breakthrough science, engineering, and leadership.
ABOUT THE ROUTING COMPANY
The Routing Company is an on-demand vehicle routing and management platform that partners with cities to create transit that moves with you. Made up of MIT researchers and rideshare industry veterans, The Routing Company builds smart, sustainable transit solutions that are more reliable, efficient and accessible than other mobility options. For more information, visit https://theroutingcompany.com/.
ABOUT THE ENGINE
The Engine, launched by MIT, is a Cambridge, MA-based venture capital firm that invests in early-stage Tough Tech companies solving the world's biggest problems through the convergence of breakthrough science, engineering, and leadership. It provides the long-term capital, knowledge, connections, as well as the specialized equipment, space, and labs these transformative startups need to thrive. For more information, visit www.engine.xyz.