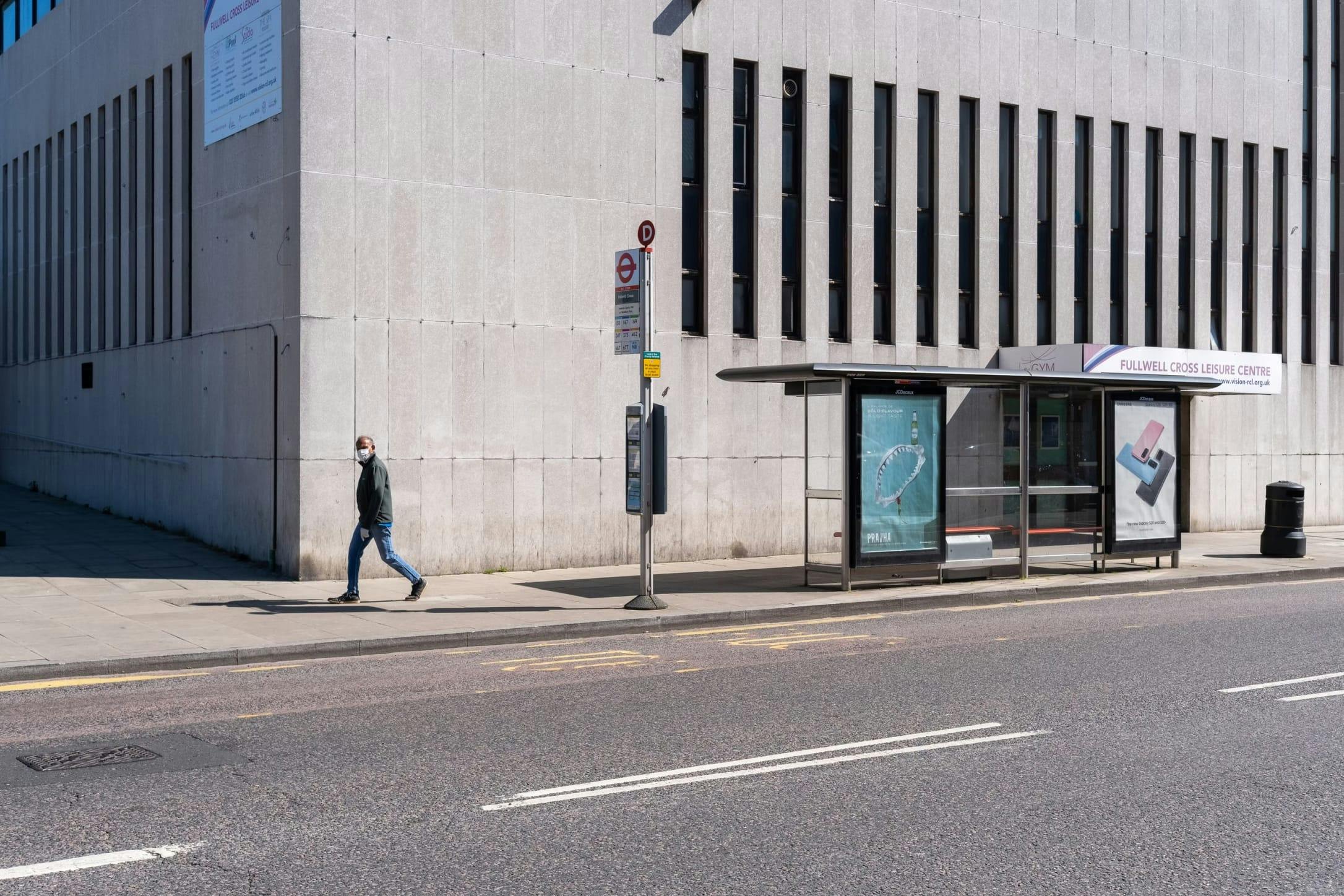 Press Release
Oct 12, 2022
Written by
The Routing Company names Dietter Aragon as Business Development Manager
October 12, 2022 – New York, New York, USA: The Routing Company ("TRC"), a global on-demand vehicle routing and management platform partnering with cities to power the future of public transit, today announced it has named Dietter Aragon as Business Development Manager. Aragon will help lead TRC's business development under industry veteran Dick Alexander, who joined TRC as Vice President of Business Development in early 2022. 
With over 20 years of experience in the transit industry, Aragon offers extensive insight for transit agencies looking to increase efficiency in service and operations. He began his transit career in 2001 as a coach operator, and since then has advanced through several leadership roles in quality assurance, transit planning, and operations spanning three of California's leading transit agencies, including Foothill Transit in West Covina, the Antelope Valley Transit Authority in Lancaster, and Torrance Transit in the City of Torrance.
Aragon was instrumental in implementing two multimillion-dollar Intelligent Transportation Systems ("ITS"), including playing a vital role in service planning and implementation of the first electric bus deployed into revenue service and a Bus Rapid Transit ("BRT") service spanning 35 miles across Los Angeles county. 
His industry knowledge spans fixed-route operations, service development, project management, and the development of agency-wide Key Performance Indicators for both the public and private sectors. He is also an active supporter of and volunteer with Latinos In Transit.
"Dietter joins TRC offering deep transit experience and a hands-on perspective of daily transit operations, challenges, and opportunities," said James Cox, Chief Executive Officer, TRC. "His unique combination of first-hand agency experience and ITS expertise will prove invaluable to helping craft more efficient solutions not just for our customers, but for their passengers too."
"Innovative mobility solutions are needed to complement existing fixed-route and paratransit services, namely in pursuit of more livable, accessible, and equitable communities," said Dick Alexander. "Leveraging TRC's unrivaled technologies, including our Pingo app, we are doing just this. More efficient multi-modal solutions exist, and Dietter is helping to make them a reality."
TRC's Pingo app offers on-demand or advance trip requests and can operate in on-demand, flex, fixed, or paratransit mode. Its Transit Connect feature uses real-time data on vehicle positioning to guarantee transit connections for riders, which no other app on the market can do. 
Alexander is a long-time veteran of the transportation industry, with four decades of experience leading transit operations across North America. He spent nearly 20 years with Transdev, the largest private-sector provider of multiple modes of public transportation in the United States, in senior leadership positions including Chief Executive Officer. Prior to Transdev, Alexander spent 11 years in executive leadership with First Transit, the nation's leading mobility solution provider. 
About TRC
Founded by MIT researchers and rideshare industry veterans, TRC is a global on-demand vehicle routing and management platform that partners with cities to power the future of public transit. Leveraging proprietary and unrivaled artificial intelligence, TRC delivers routing from multiple points of demand to one vehicle while enabling greater transit equity, accessibility, cost efficiency, and sustainability. Its leading product, the Pingo app, offers on-demand or advance trip requests and can operate in on-demand, flex, fixed, or paratransit mode. 
With a team spanning eight countries, TRC directly supports international operations and customer growth through hubs in Australia, Canada, Hungary, Poland, Switzerland, the Netherlands, the United Kingdom, and the United States. Learn more at theroutingcompany.com.
Media Inquiries
Lindy Norris
Vice President, Marketing & Policy
Investor Inquiries
James Cox
Chief Executive Officer