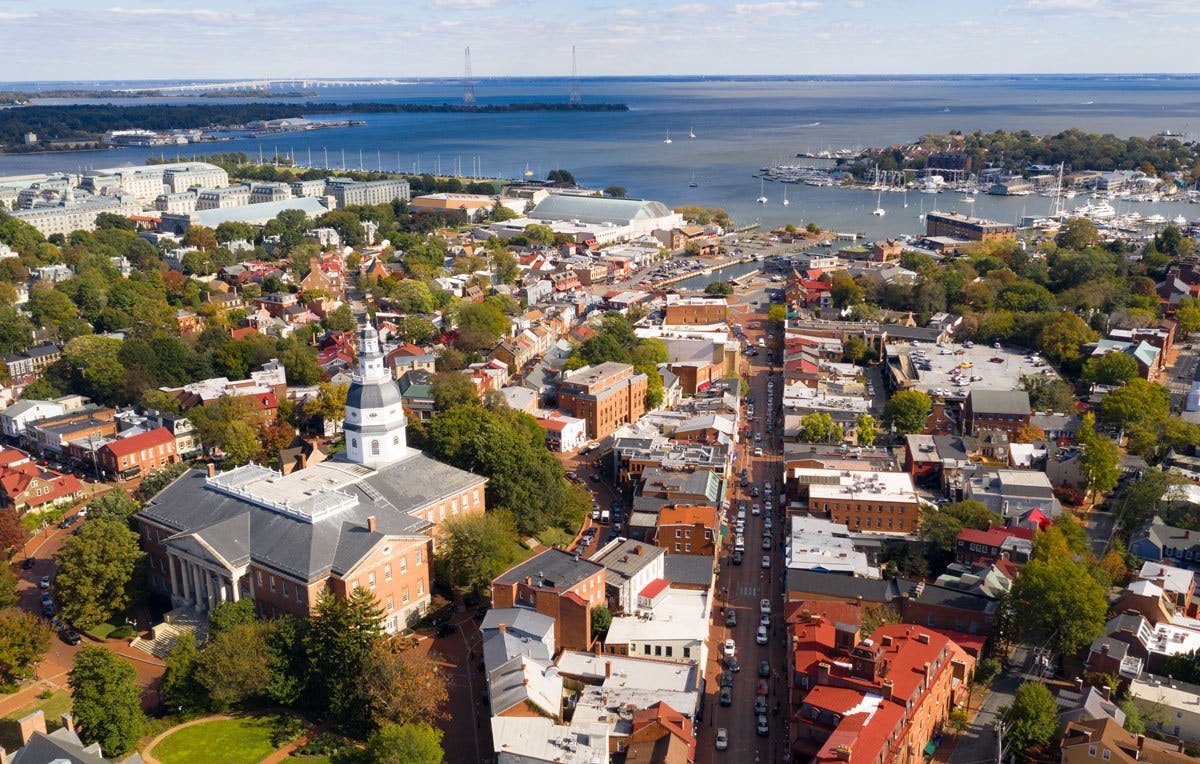 Next-Gen Transportation
Feb 6, 2023
Written by Michael Bates
Maryland Transit Agency Partners with The Routing Company for On-Demand Transportation
The Routing Company (TRC), a global on-demand vehicle routing and management platform, has signed a contract with Anne Arundel County Office of Transportation (AA OOT) to provide on-demand transportation.
The six-month, three-vehicle pilot is anticipated to launch early this spring.
With this service partnership, AA OOT becomes the first agency in the state of Maryland to deploy TRC's patented technology. The office of transportation provides both local service and regional transit connections throughout Anne Arundel County, home to half a million residents, Baltimore-Washington International Thurgood Marshall Airport (BWI) and Maryland's state capital, Annapolis.
"We're thrilled to partner with our ninth transit agency in the United States and power affordable and accessible transportation for the residents of Anne Arundel County," says James Cox, CEO of TRC. "Launching our first deployment in the state of Maryland is a huge step forward – but we're even more thrilled to be providing an equitable way of moving to the residents of this sprawling community."
TRC will work with AA OOT to improve the convenience and accessibility of its on-demand services by routing SouthCounty Call-n-Ride reservations through the award-winning Pingo app. The service partnership will also enhance connectivity and access to AA OOT's existing fixed-route bus service.
AA OOT will leverage the full Pingo suite, including Transit Connect, which guarantees connections to fixed routes for riders; operations and management tool Pingo Dashboard; and Pingo Journey, which allows riders to book on-demand rides and plan end-to-end journeys on other modes of transportation – all within the Ride Pingo app.
Throughout the partnership, TRC will provide AA OOT with full-service reporting and configuration, testing, driver and fleet operator training, and hardware.
"We are proud to partner with TRC to strengthen the multi-modal transportation networks throughout Anne Arundel County," says Samuel D. Snead, director of transportation for AA OOT. "This seamless, integrated mix of fixed-route and on-demand transit options will provide the necessary infrastructure to support Anne Arundel County as an inclusive and economically vibrant community."
Founded by MIT researchers and rideshare industry veterans, TRC is a global on-demand vehicle routing and management platform that partners with cities to power public transit. Leveraging proprietary artificial intelligence, TRC delivers routing from multiple points of demand to one vehicle while enabling greater transit equity, accessibility, cost efficiency and sustainability.