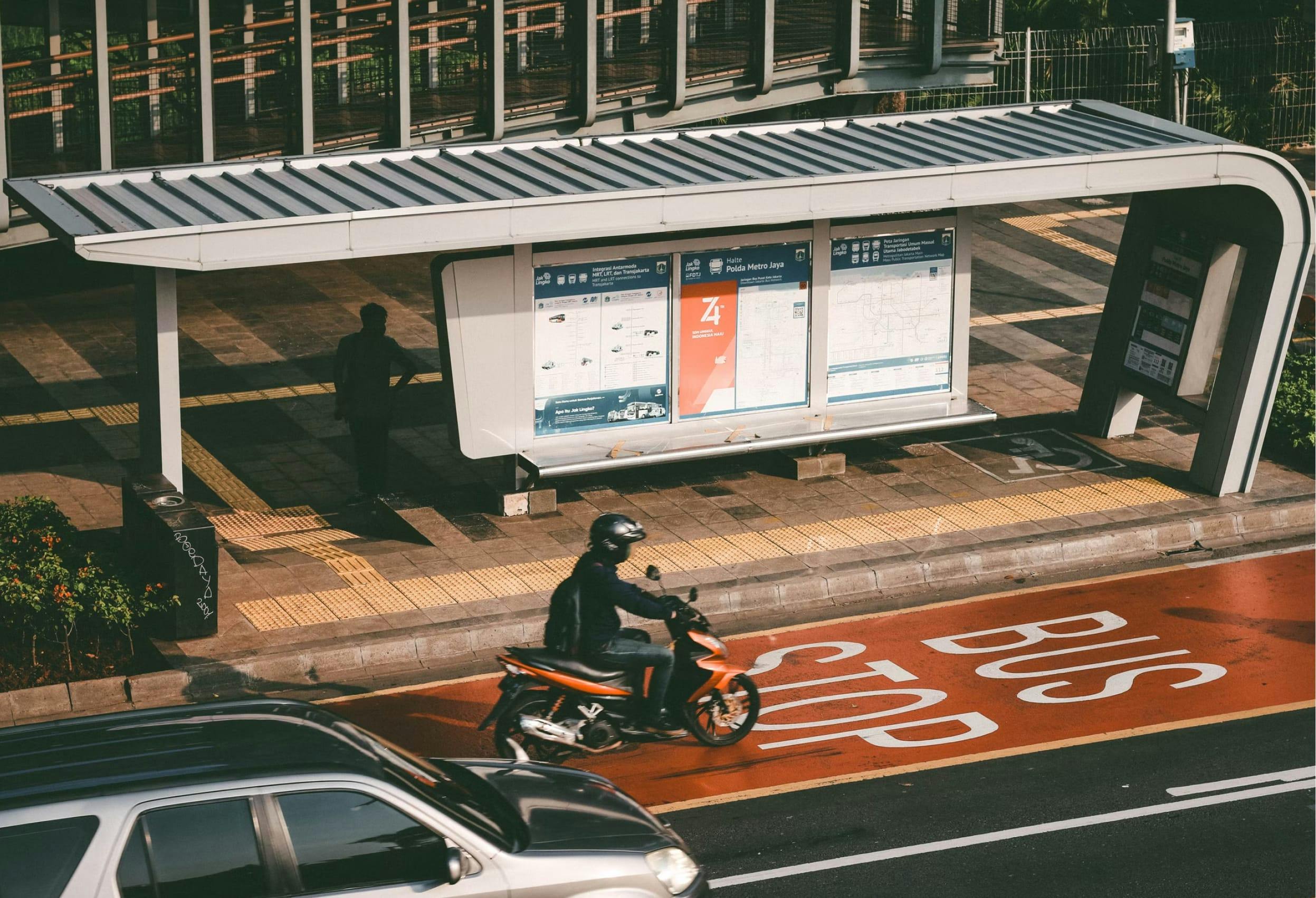 Press Release
Oct 19, 2022
Written by
The Routing Company appoints Noelle Claybrook as Business Development Manager
October 19, 2022 – New York, New York, USA: The Routing Company ("TRC"), a global on-demand vehicle routing and management platform partnering with cities to power the future of public transit, today announced it has named Noelle Claybrook as Business Development Manager. Claybrook will lead business development under industry veteran Dick Alexander, who has been guiding TRC's Business Development team as Vice President of Business Development since early 2022. 
Before joining TRC, Noelle was a Business Development Leader at TransLoc, a transportation technology company focusing on fixed-route and microtransit solutions for transit agencies and universities. Over the past five years, she directly oversaw deployment of dozens of microtransit pilots, led a team of business development representatives, and presented to hundreds of transit agencies on the benefits and best use-cases for agency owned microtransit services.
Noelle's extensive sales and leadership experience will catalyze TRC's Business Development in partnering with cities and transit agencies around the world.
"We are built for transit, which means we need the best and brightest from the transit world. With Noelle onboard, we have strengthened our leadership position in the on-demand mobility space – one that truly understands the daily demands of transit agencies," said James Cox, Chief Executive Officer, TRC. "Our Pingo app and its features, including Transit Connect, are directly integrated with public transit infrastructure to deliver the best experience for riders through real-time routing. Our team is focused on harnessing the power of on-demand mobility to increase transit accessibility, and nobody understands this better than Noelle."
TRC's Transit Connect™ feature uses real-time data on vehicle positioning to guarantee connections to fixed-route transit services for riders using the Ride Pingo™ app. Ride Pingo™ is the only app on the market with this capability.
Alexander is a long-time veteran of the transportation industry, with four decades of experience leading transit operations across North America. He spent nearly 20 years with Transdev, the largest private-sector provider of multiple modes of public transportation in the United States, in senior leadership positions including Chief Executive Officer. Prior to Transdev, he spent 11 years in executive leadership with First Transit, the nation's leading mobility solution provider. 
About TRC
Founded by MIT researchers and rideshare industry veterans, TRC is a global on-demand vehicle routing and management platform that partners with cities to power the future of public transit. Leveraging proprietary and unrivaled artificial intelligence, TRC delivers routing from multiple points of demand to one vehicle while enabling greater transit equity, accessibility, cost efficiency, and sustainability. Its leading product, the Pingo app, offers on-demand or advance trip requests and can operate in on-demand, flex, fixed, or paratransit mode. 
With a team spanning eight countries, TRC directly supports international operations and customer growth through hubs in Australia, Canada, Hungary, Poland, Switzerland, the Netherlands, the United Kingdom, and the United States. Learn more at theroutingcompany.com.
Media Inquiries
Lindy Norris
Vice President, Marketing & Policy
Investor Inquiries
James Cox
Chief Executive Officer