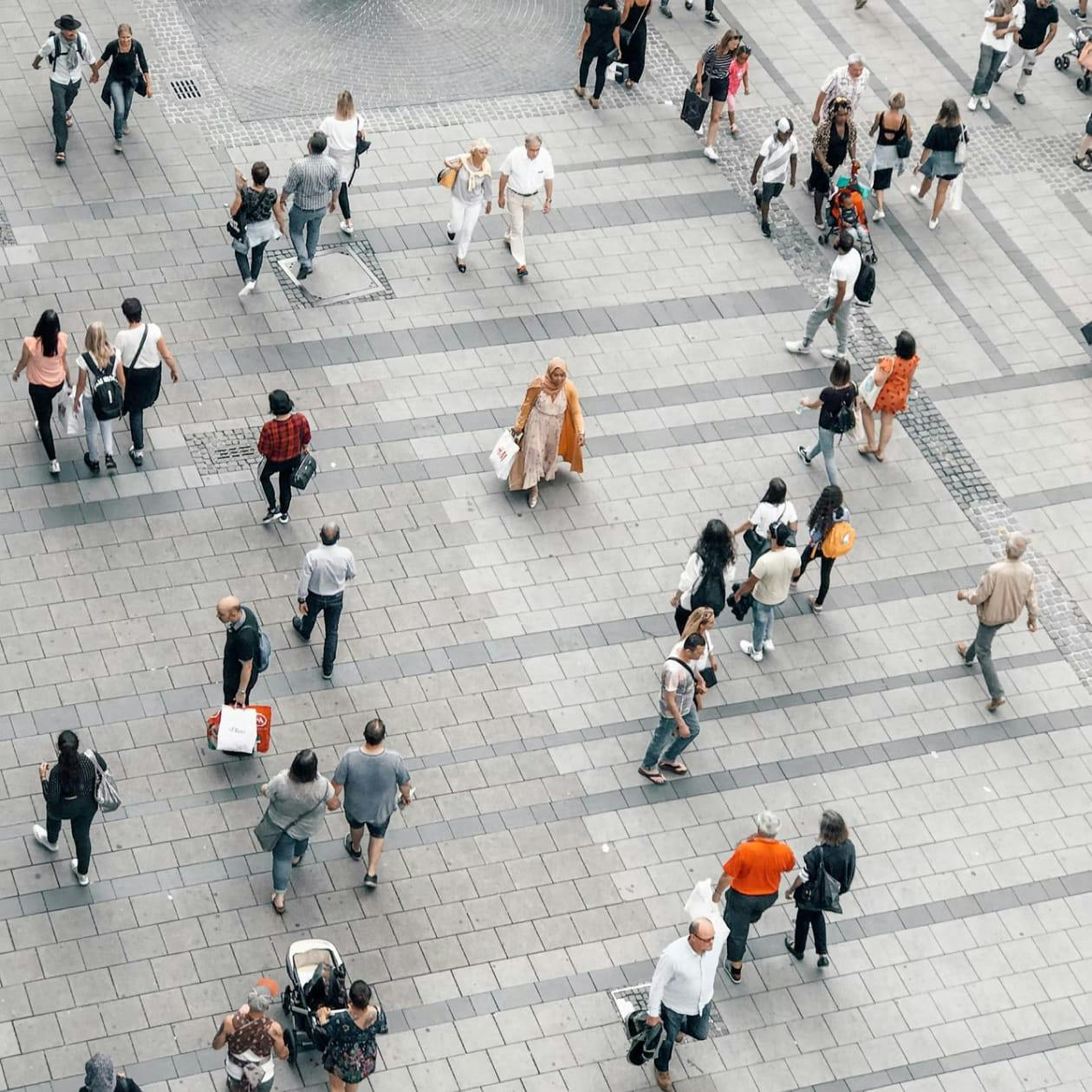 Press Release
Oct 24, 2022
Written by TRC Staff
Iowa's CyRide signs two-year contract with The Routing Company for on-demand transit through the Pingo platform
October 24, 2022 – New York, New York, USA: The Routing Company ("TRC"), a global on-demand vehicle routing and management platform partnering with cities, today announced it has received a two-year contract from Iowa's CyRide – marking TRC's first agency partnership in the American midwest. CyRide will shift its existing on-demand operation to TRC's Pingo app in order to provide a new on-demand transit service.
CyRide is an agency of the City of Ames, Iowa, operating bus services for both the city and Iowa State University ("ISU"), supporting more than four million passengers per year. It is a collaboration between the City of Ames, ISU, and ISU's Student Government, and in 2021, CyRide ranked third nationally in rides taken per capita.* 
Launching December 2022, CyRide will use TRC's Pingo platform to operate existing and new on-demand services, leveraging the Pingo app, Transit Connect™, and Pingo Journey™ features. This allows riders to make requests in the Ride Pingo™ app, drivers to pick up passengers and navigate in the Drive Pingo™ app, and dispatchers to schedule call-in rides online. 
"Pingo expands accessibility to transit. This is why we are thrilled to partner with CyRide on delivering last mile transit services and curb-to-curb flexible service zones," said James Cox, Chief Executive Officer, TRC. "CyRide operates an extensive transit system in the community, and together we are deploying more flexible, sustainable, and efficient transit options in Ames."
Transit Connect™ guarantees connections for riders to existing fixed route networks, while strengthening existing fixed transit networks. 
Announced by TRC in October 2022, Pingo Journey™ is a new feature that allows riders to plan their transit journeys and book on-demand rides from within the Ride Pingo™ app, delivering Google Maps functionality while giving transit agencies control of on-demand dispatch. Pingo Journey™ can operate in on-demand, paratransit, fixed-route, and flex transit mode. 
With the introduction of Pingo Journey™, Pingo becomes the world's only app allowing riders to hail on-demand transit services and plan their entire journey to a final destination by using all existing transit modes in real-time.
"We are excited to partner with TRC to improve the real-time experience for our passengers," said Barbara Neal, Transit Director, CyRide. "The Pingo app will help make transit services more responsive to our rider's needs while also reducing the operational time needed for manually scheduling on-demand buses. CyRide is looking forward to developing this partnership and seeing the benefits it will bring to the Ames community."
Transit agencies operating the app for drivers (Drive Pingo™) and riders (Ride Pingo™) also have immediate access to TRC's Pingo Dashboard™ – allowing management of daily operations, call center functions, advance trip booking, and real-time performance metrics. Drive Pingo, Ride Pingo, and Pingo Dashboard are powered by the same engine: TRC's unrivaled MIT-inspired algorithm. To learn more, visit theroutingcompany.com/products.
*According to the American Public Transportation Association's (APTA) 2021 Public Transportation Fact Book
About TRC
Founded by MIT researchers and rideshare industry veterans, TRC is a global on-demand vehicle routing and management platform that partners with cities to power the future of public transit. Leveraging proprietary and unrivaled artificial intelligence, TRC delivers routing from multiple points of demand to one vehicle while enabling greater transit equity, accessibility, cost efficiency, and sustainability. Its leading product, the Pingo app, offers on-demand or advance trip requests and can operate in on-demand, flex, fixed, or paratransit mode. 
With a team spanning eight countries, TRC directly supports international operations and customer growth through hubs in Australia, Canada, Hungary, Poland, Switzerland, the Netherlands, the United Kingdom, and the United States. Learn more at theroutingcompany.com.
Media Inquiries
Lindy Norris
Vice President, Marketing & Policy
Investor Inquiries
James Cox
Chief Executive Officer