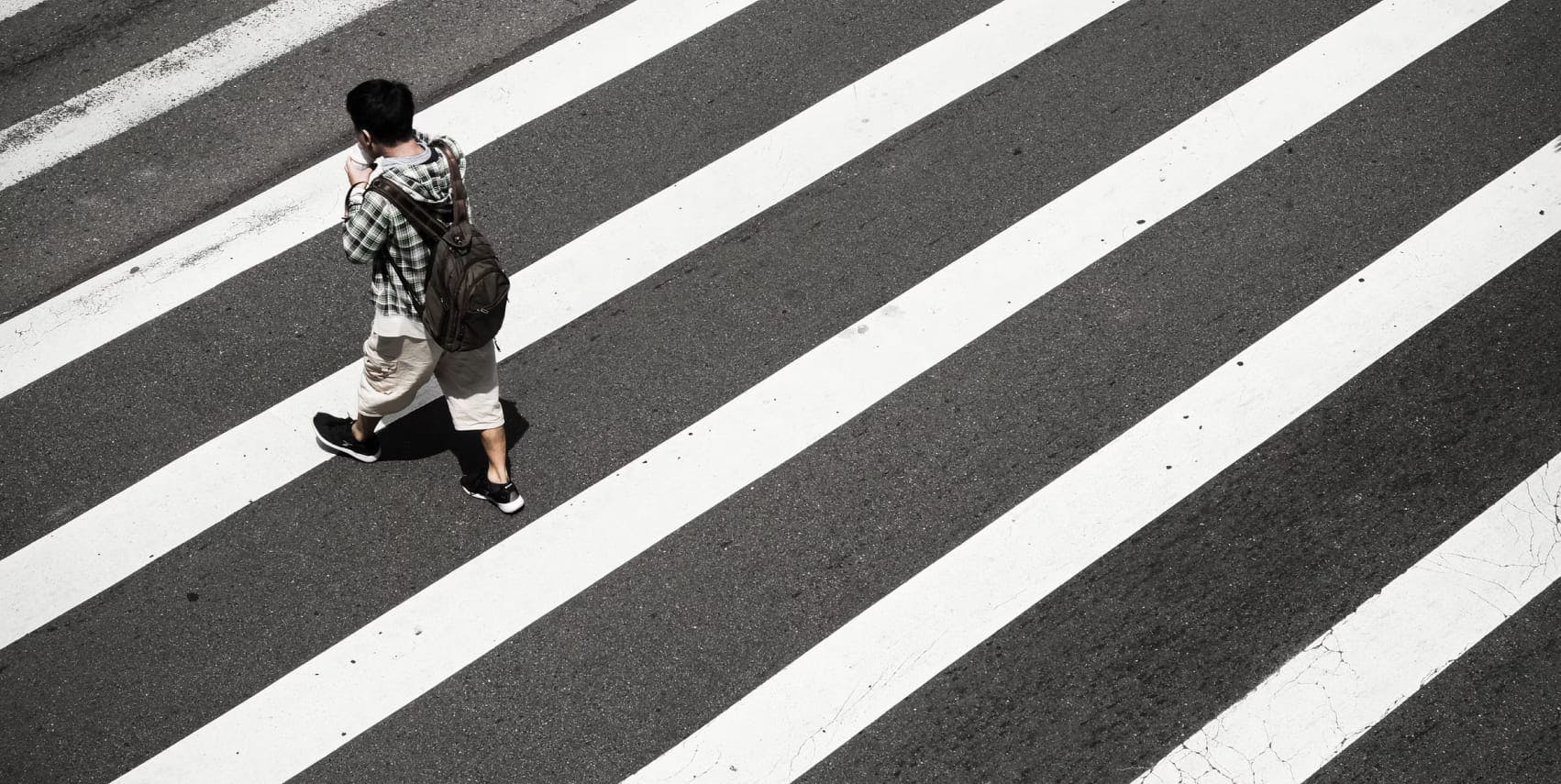 Media Article
Oct 31, 2022
Written by WeDRT
DRT Technology Spotlight Series - 2
This week we have spoken with the European Partnerships Lead at The Routing Company.  
Here's what Dami Adebayo has to say about DRT and the future of sustainable transport. 
Who are you and what is your role at The Routing Company?
I'm someone who is dead set on finding new, effective ways to get more people using shared modes of  transport instead of single occupancy vehicles. 
So I see my role as empowering the people behind public transport services, but also private organisations with a need to offer sustainable, shared transport options (such as large corporations or universities). Primarily, this is through putting our products in their hands, but it often goes further - I help find ways to join up various transport initiatives, advocate for future projects by identifying funding sources or suitable backing, and even make introductions to other relevant companies or experts within the industry.  Regardless of the type of institution I'm trying to empower, the end goal is to improve their transportation outcomes: for both the lives of the people they serve and the livability of the places they are located in. 
Tell us more about The Routing Company, which countries do you currently operate in?
Everything at The Routing Company revolves around our mission to ensure that  "a community of any size, in any place, with any resources can meet the transportation needs of its people." Many people cannot afford a car, or the higher costs of living close to a train station or bus stop. Others may not use public transport because it is not always frequent, reliable or accessible enough. We exist to help transport providers plug this gap with Pingo, our user-friendly software which powers demand responsive transport. 
We operate across the United Kingdom, United States, Andorra & Australia, in communities from urban to rural which all face unique transport challenges. Thus, Pingo is designed to excel in a remarkably diverse number of use cases. Furthermore, our experienced Operations Team are extremely measured in how they launch and continuously serve any new community we add to our platform.
What makes The Routing Company's DRT technology different?
Our technology was built specifically for public transport. Our founders from MIT & TU Delft developed an algorithm capable of solving the complex routing & scheduling challenges that have plagued the DRT space for decades. Based on constraints determined directly by our partners, the system identifies the optimal route in real-time. That's why we're called The Routing Company. Our capability to offer truly on-demand, shared trips at scale is what separates us. 
Our system also makes it easy for providers to ensure DRT seamlessly integrates with existing public transport infrastructure through guaranteed first-mile connections, easy to schedule last-mile trips, flexible routes and now even journey planning. 
Finally, we place a huge emphasis on the ease of use of our technology. Service managers can easily control all key parameters and settings to make quick decisions, passengers can be confident in their travel plans and drivers can simply focus on driving.
What's next for The Routing Company?
Our existing and future markets will continue to see quite a seismic shift in terms of the range of transport modes & services available on our Pingo platform. This year alone, our product has extended beyond DRT to covering the full spectrum of flex routes and fixed services. We just released a new in-app feature called Pingo Journey which represents the first step in truly transforming a passenger's ability to take end-to-end journeys across these modes. Pingo is quickly becoming the single operating system through which our partners will be uniquely positioned to deliver, control and connect all their transport services. 
You can also expect to be hearing much more about The Routing Company and our work at conferences, in the media and online. To achieve the modal shift towards sustainable transport that we all so desperately want (and need!), we're going to have to make some collective noise as an industry. The Routing Company plans to set the tone in redefining not only the experience, but also the perceptions of shared transportation.
What are your ambitions for the UK market?
The UK is widely regarded as one of the global leaders in public transportation, but in practice it's London which carries a lot of this reputational weight. I now live in London, but I have a personal stake in changing this since I spent most of my life living across rural parts of Scotland & England. 
I hope to see significant progression in three aspects of the UK's public transport sector:
More long-term and regionally balanced investment in public transport - given its integral role not only as a utility which provides access to all basic necessities in society, but also a critical factor to achieve emission reduction targets. 
An increased commitment to innovative public-private partnerships - driving modal shift will require a fresh focus on innovation from both the private sector (by always putting end-users first in solution design & delivery) and the public sector (by revising policy-making, funding & procurement processes to be more nimble and transparent) 
A more holistic approach to transport planning - transport & land use planning have to go hand in hand, but we can also make better planning decisions within public transport networks themselves. We know fixed route services maximise patronage in high density areas while DRT provides superior coverage and convenience in low density areas. So we must ensure these modes are connected appropriately and their commissioning should always consider the comparative speed and cost of implementation.
Which launch/moment has been your proudest achievement?
My first launch will always be special. The level of motivation I felt after spending a week on the ground in Berwickshire, Scotland is going to be difficult to top. Speaking directly with the first groups of passengers, riding alongside the drivers and - by the end of the week - reading/hearing glowing reviews for "this new Pingo service" assured me that DRT can be a catalyst for sustainable change  
Which launch/moment has been the toughest?
No matter how innovative, the very nature of transport is that it quickly turns into a hygiene factor - passengers come to expect a certain level of service, and anything less leads to dissatisfaction. Despite realising perfect conditions cannot exist, it's always tough for me to hear about the unlucky few who have a frustrating experience. 
I actually had a great chat the other day with a friend from the DfT who was trying to convince me that maybe we should lower our own expectations as an industry, instead of striving for some sort of transport utopia. He made a compelling argument, but we agreed that some of us have to dream! 
What's your favourite example of a successful transport network, anywhere in the world?
I'll go off the beaten track with this answer and say Barbados. It may not be successful in the traditional sense, but I found their public transport system quite endearing. With 3 types of buses which span the spectrum of formal to informal services, there's incredibly frequent options to move around the entirety of the island by bus. Many buses can be street hailed on-demand and patronage is pretty remarkable - they've basically cracked DRT without the tech!
But the main reason it's my favourite is because the bus is ingrained into everyday life & culture. Unlike in London where people are in a hurry and rarely acknowledge each other on public transport, almost every bus trip in Barbados was filled with friendly conversations.