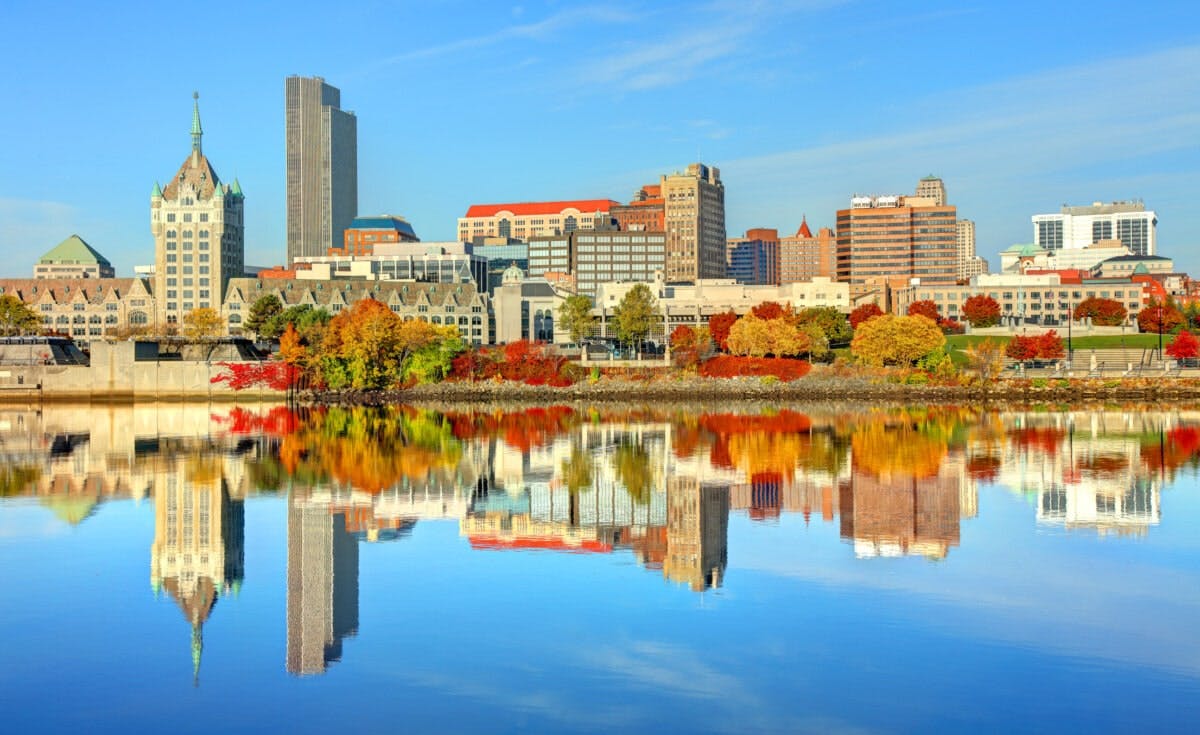 Press Release
Nov 20, 2023
Written by Newsroom
TRC signs first partnership in New York State with Capital District Transportation Authority
Contract Provides Innovative On-Demand Service Program in State Capital
November 20, 2023 – New York, New York, USA: The Routing Company ("TRC"), a global on-demand vehicle routing and management platform partnering with cities to power the future of public transit, today announced it has received a contract from Capital District Transportation Authority ("CDTA") to provide on-demand transportation in Albany, New York. 
CDTA is a regional mobility provider, providing mobility solutions that connect the region's communities. It oversees the provision of multimodal public transportation in the Capital District of New York State and supports more than 10 million passengers each year. 
The new deployment is anticipated to commence early 2024, and is expected to initiate transit service between downtown Albany and the Joseph L. Bruno Rail Station (formerly the Rensselaer Rail Station) – one of the busiest Amtrak stations in America.
"We're thrilled to work with an innovative partner like CDTA, whose focus aligns with ours in providing mobility solutions that connect the region's communities," said James Cox, Chief Executive Officer, TRC. "This partnership demonstrates our continued ability to deliver flexible transportation to better serve diverse mobility needs of communities, and connect riders to and from other modes of transit, including Amtrak." 
CDTA intends to use New York State Innovative Mobility Initiative ("IMI") funding to support the deployment. The initiative provides non-MTA transit authorities with $10 million in funds to expand service, namely to create new transit alternatives or technological products to support riders facing barriers to traditional transit – including the creation and expansion of microtransit and paratransit service. The five year pilot initiative allocates $1 million to each of the seven largest non-MTA systems, with smaller systems jointly eligible for a competitive fund of $3 million. 
TRC will deliver transit by leveraging its suite of Pingo products – including on-demand transit services and features such as Transit Connect™.
Transit Connect™ guarantees connections for riders to fixed route networks using real-time data. The feature was developed by TRC as a solution to improve the rider experience and guarantee a connection to onward transit modes.
"TRC's unmatched utilization rate – combined with our powerful algorithm – is what sets us apart," said Dick Alexander, Chief Development Officer, TRC. "Delivering safe, accessible, and efficient on-demand transit at scale is not a responsibility we take lightly, and with our market-leading Pingo products we are going to do just that."
TRC's award-winning Pingo platform includes the Drive Pingo™ and Ride Pingo™ apps and the Pingo Dashboard™ operations management tool, which together provide on-demand, paratransit, fixed, and flexible transit that enhances ridership of existing transit networks. 
Pingo has moved over 700,000 passengers to date. To learn more, visit theroutingcompany.com. To connect with the TRC team, email move@theroutingcompany.com. 
About TRC
Founded by MIT researchers and rideshare industry veterans, TRC is a global on-demand vehicle routing and management platform that partners with cities to power the future of public transit. Leveraging proprietary and unrivalled artificial intelligence, TRC delivers routing from multiple points of demand to one vehicle while enabling greater transit equity, accessibility, cost efficiency, and sustainability. Its leading product, the Pingo™ app, offers on-demand or advance trip requests and can operate in on-demand, flex, fixed, or paratransit mode. 
With a team spanning nine countries, TRC directly supports international operations and customer growth through hubs in Canada, Germany, Hungary, Poland, Spain, Switzerland, the Netherlands, the United Kingdom, and the United States. Learn more at theroutingcompany.com.
Media Inquiries
Lindy Norris
Vice President, Marketing & Policy
Investor Inquiries
James Cox
Chief Executive Officer