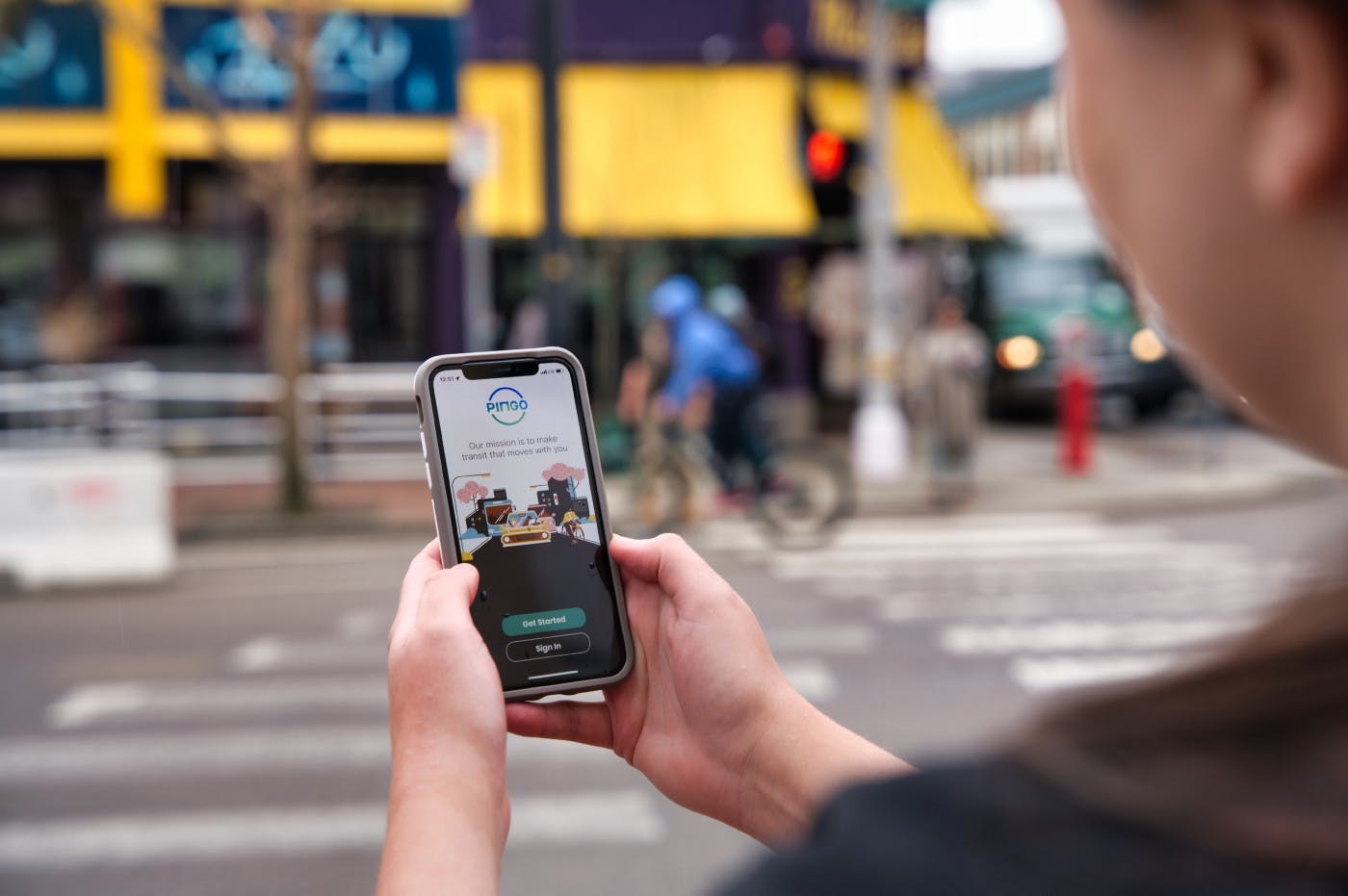 The Routing Company's Pingo app named a winner of Metro Magazine's 2022 Innovative Solutions Award
October 6, 2022 – New York, New York, USA: The Routing Company ("TRC"), a global on-demand vehicle routing and management platform partnering with cities to power the future of public transit, today announced it has been named a winner of Metro Magazine's ("METRO") Innovative Solutions Award for 2022. METRO announced the winners just prior to the American Public Transportation Association's TRANSform Conference beginning in Seattle, Washington.
The Innovative Solutions Awards occur annually, existing to recognize transit agencies and their technology partners who have implemented new innovations leading to improvements in efficiency, safety, operations, customer experience, ridership, or cost. 
TRC was selected a winner alongside King County Metro in recognition of its Ride Pingo to Transit pilot program deployed in 2021. The program leverages TRC's on-demand transit app, Pingo, and the app's Transit Connect feature to provide on-demand transit service in Kent, Washington, connecting passengers to and from transit hubs at Kent Station and in the Kent Valley, a growing employment center. 
Transit Connect guarantees connections for riders to existing fixed route networks, while strengthening existing fixed transit networks. 
"What makes our app different is the ability to use real-time data on vehicle positioning to guarantee transit connections for riders. No other app on the market does this, and in current deployments, Transit Connect shows a 99.5% success rate of ensuring riders make their onward fixed-route journey," said James Cox, Chief Executive Officer, TRC. "This demonstrates our ability to expand transit options and provide better service to passengers underserved by fixed-route buses, while illustrating Pingo as an ideal complement – and not a competitor – to existing fixed-route networks." 
Since launching in September 2021, monthly passenger rides using the service have consistently grown while wait times have remained under 10 minutes. As of August 2022, service ridership increased 55% while passenger rides per hour were 40% higher (when compared to April 2022 service use). 
The pilot program was part of King County Metro's initiative to provide greater mobility options to Black, Indigenous, and People of Color and underserved communities in south King County. 
"Ride Pingo to Transit is more than deploying new innovation into existing transit networks: it is a direct means of building equity, accessibility, and affordability into transit for all people, which continues to be a challenge for cities around the world. We are truly helping solve multifaceted challenges through our technology, and appreciate METRO for highlighting the power of innovation in transit," said Cox. 
With many transit agencies facing current driver and operator shortages, the Pingo app also offers potential alleviation to labor needs through more efficient routing, on-demand transit deployment, and real-time demand balancing. 
The Ride Pingo to Transit pilot program, funded through December 2022, was made possible by funding from the U.S. Department of Energy working in partnership with TRC, Amazon, and Metro. To learn more about the Ride Pingo to Transit pilot, visit kingcountymetro.blog/2021/09/13/on-demand-service-ride-pingo-to-transit-launches-in-kent/. 
"We launched the Innovative Solutions Awards eight years ago to recognize leaders in transit innovation, and in that time have seen technology dramatically shape every facet of transit," said Alex Roman, Executive Editor, METRO. "The Routing Company is no exception. In a short time, it has improved accessibility to transit. This is good for people, good for communities, and good for our industry. We look forward to seeing what the TRC team achieves next."
Founded in 1904, Metro Mag is the largest magazine devoted to public transportation and private charter, serving both bus and rail markets with award-winning editorial and industry reporting. For more information, visit metro-magazine.com.
About TRC
Founded by MIT researchers and rideshare industry veterans, TRC is a global on-demand vehicle routing and management platform that partners with cities to power the future of public transit. Leveraging proprietary and unrivaled artificial intelligence, TRC delivers routing from multiple points of demand to one vehicle while enabling greater transit equity, accessibility, cost efficiency, and sustainability. Its leading product, the Pingo app, offers on-demand or advance trip requests and can operate in on-demand, flex, fixed, or paratransit mode. 
With a team spanning eight countries, TRC directly supports international operations and customer growth through hubs in Australia, Canada, Hungary, Poland, Switzerland, the Netherlands, the United Kingdom, and the United States. Learn more at theroutingcompany.com.
Media Inquiries
Lindy Norris
Vice President, Marketing & Policy
Investor Inquiries
James Cox
Chief Executive Officer