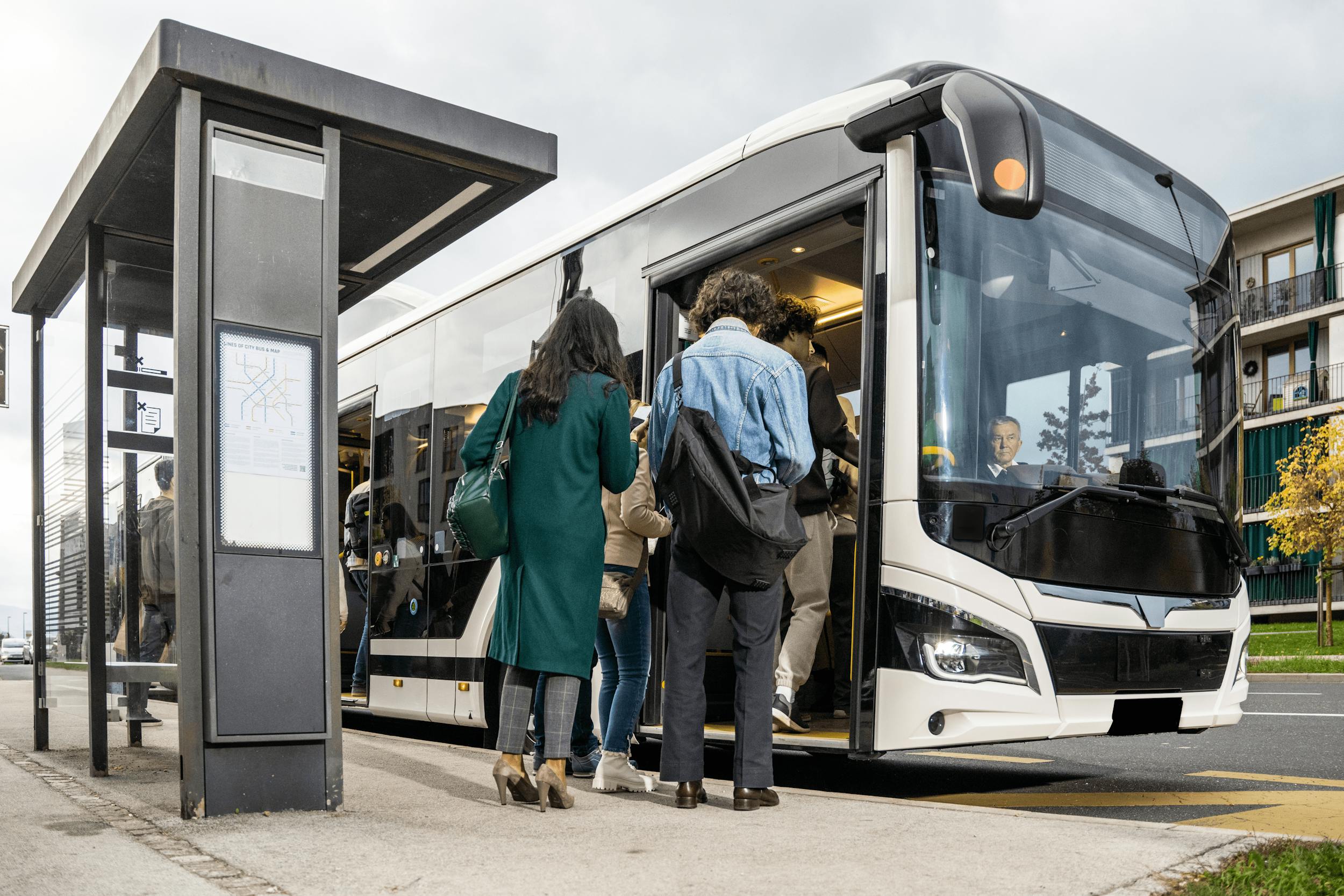 Press Release
May 26, 2023
Written by Newsroom
TRC announces Transit Protect fortifying fixed route ridership through operator-enabled zone restrictions
The new Pingo feature integrates on-demand transit without cannibalizing fixed route rider demand
May 26, 2023 – New York, NEW YORK: The Routing Company ("TRC"), a global on-demand vehicle routing and management platform partnering with communities to power the future of public transport, today announced the launch of Transit Protect™.
Transit Protect™ is TRC's newest feature within the Pingo platform, allowing integration of on-demand transit within specified service areas, while fortifying existing fixed routes. With Transit Protect, operators can build on-demand systems with tailored zone restrictions that do not compromise rider demand for existing networks.
The feature is a game changer for public operators in North America and Europe who are looking to grow and protect ridership on existing transit networks.
Specifically, operators can use Transit Protect™ to set zone restrictions within the Pingo Dashboard™ – ultimately boosting on-demand access for communities underserved by transit while restricting on-demand trips for already well-served routes. 
"Our customers spoke, and we listened. This latest innovation is a result of agencies wanting to innovate and bolster service, while remaining concerned about cannibalization of existing fixed route networks," said James Cox, Chief Executive Officer, TRC. "Transit Protect is a game changer for public transit agencies, and puts them in full control of managing rider demand and behavior across all modes in a network."
Zone restrictions can be set for geographic service areas or specific times of day, depending on operator preferences. This allows operators to set when and where on-demand service will be available to riders. 
"We developed Transit Protect as a direct response to customer demand for balancing transit modes offered to riders without compromising existing ridership," said Niko Rekhviashvili, Director of Product Management, TRC. "This is an industry-leading feature that puts transit first – again demonstrating that TRC is truly built for transit."
Transit Protect™ is immediately available for new and existing customers around the globe. 
TRC's award-winning Pingo platform includes the Drive Pingo™ and Ride Pingo™ apps and the Pingo Dashboard™ operations management tool, which together provide on-demand, paratransit, fixed, and flexible transport that enhances ridership of existing transport networks. Pingo has moved over 300,000 passengers to date. 
To learn more, visit theroutingcompany.com/products. To connect with TRC about Transit Protect™, email move@theroutingcompany.com.
About TRC
Founded by MIT researchers and rideshare industry veterans, TRC is a global on-demand vehicle routing and management platform that partners with cities to power the future of public transport. Leveraging proprietary and unrivaled artificial intelligence, TRC delivers routing from multiple points of demand to one vehicle while enabling greater transport equity, accessibility, cost efficiency, and sustainability. Its leading product, the Pingo™ app, offers on-demand or advance trip requests and can operate in on-demand, flex, fixed, or paratransit mode. 
With a team spanning nine countries, TRC directly supports international operations and customer growth through hubs in Australia, Canada, Germany, Hungary, Poland, Switzerland, the Netherlands, the United Kingdom, and the United States. Learn more at theroutingcompany.com.
Media Inquiries
Lindy Norris
Vice President, Marketing & Policy
Investor Inquiries
James Cox
Chief Executive Officer