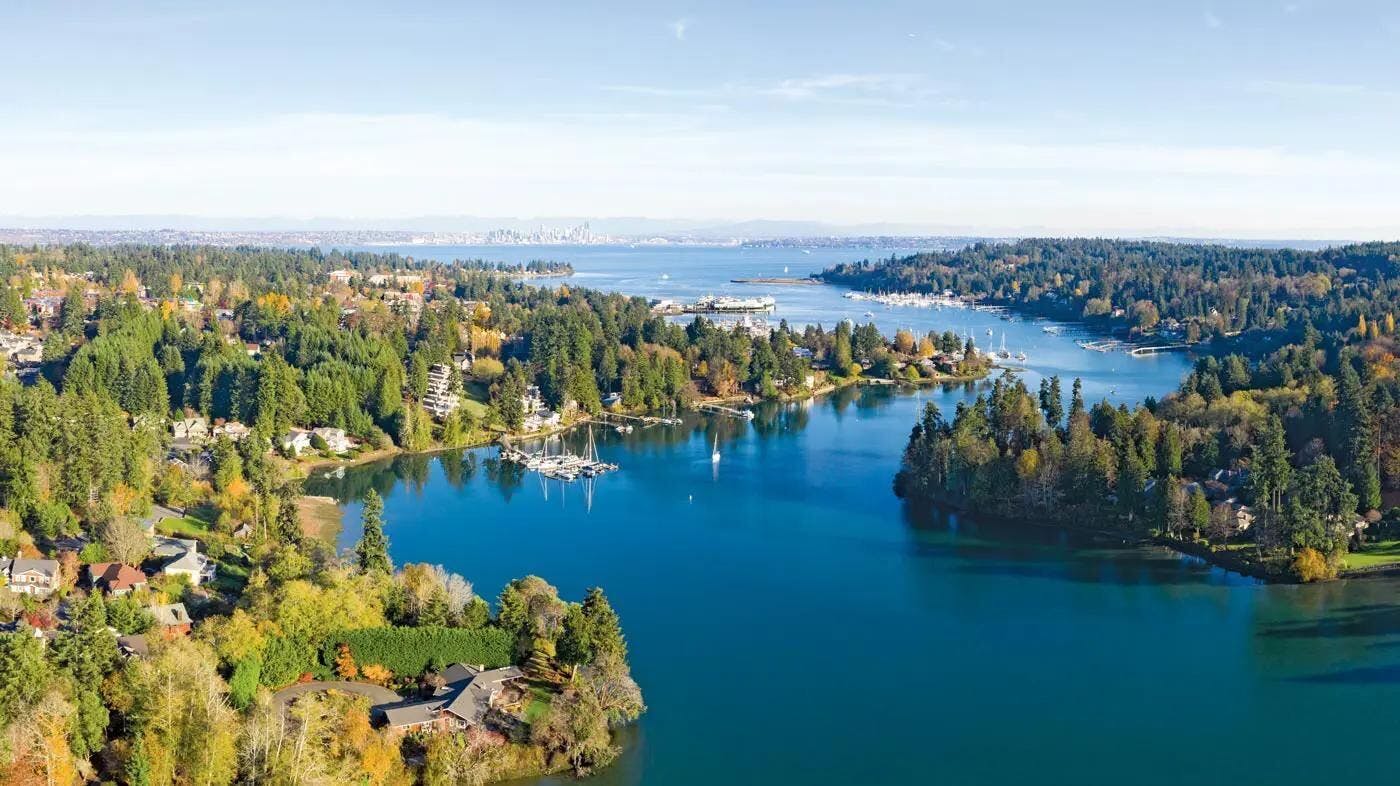 Press Release
Sep 25, 2023
Written by Newsroom
Washington's Kitsap Transit signs 5 year contract with TRC to extend on-demand transit to three services
September 25th, 2023 – New York, New York, USA: The Routing Company ("TRC"), a global on-demand vehicle routing and management platform partnering with cities to power the future of public transit, today announced it has received a contract from Kitsap Transit ("KT") to expand on-demand transit service. The five-year contract expands existing on-demand service to three services (KT's Kingston Ride, SK Ride, and Sunday service), beginning with the reintroduction of KT Sunday service.
KT is the transit agency in Kitsap County, Washington, part of the Puget Sound region. TRC has been serving KT with on-demand transit for over two years, having moved over 50,000 passengers through KT's Pingo-powered "BI Ride" service on Bainbridge Island. 
Under the new service, with rollout starting September 2023, on-demand and flexible service will be available across three new zones in Kitsap County with service days expanding throughout the entire week, bringing the total number of Pingo-powered services in Kitsap County to four.
TRC will deliver on-demand transit by leveraging its full suite of Pingo products – including flexible on-demand and enhanced fixed route services – and features such as Pingo Journey™, Pingo Flex™, and Transit Connect™. 
Launched in October 2022, Pingo Journey™ integrates TRC's real-time routing technology with public transport infrastructure, allowing riders to hail on-demand transport rides and plan multimodal transport journeys all from the single Ride Pingo app. The feature makes Pingo the world's only app offering on-demand transport and end-to-end journey planning in one place.
Pingo Flex™ provides greater flexibility for traditionally fixed transit routes. Operators get more out of existing services by keeping scheduled stops, while adding on-demand elements to improve service responsiveness in high density or intermittently peak demand routes. 
Transit Connect™ guarantees connections for riders to fixed route networks using real-time data. The feature was developed by TRC as a solution to improve the rider experience and guarantee a connection to onward transit modes.
The contract marks a significant expansion beyond Bainbridge Island, where KT has operated its on-demand BI Ride service six days a week (Monday through Saturday) since July 2021. The contract adds the Pingo platform to KT's two other on-demand services (Kingston Ride and SK Ride) and its future rollout of Sunday service to the Bainbridge, Bremerton, Port Orchard, Poulsbo, and Silverdale regions. 
"As the first US transit agency to adopt the Pingo platform, Kitsap's decision to expand its partnership with TRC is a big vote of confidence in our people and our product," said James Cox, Chief Executive Officer, TRC. "Powered by Pingo, Kitsap is harnessing a combination of routing, on-demand, deviated route or flex services, and transfer points to offer transit that benefits the community through the combined strength of fixed-route and flexible transit services. We innovate by building what our customers need, and I'm so excited we can continue to innovate together in Kitsap County."
"We have seen how the Ride Pingo app empowers our BI Ride customers to use the service and now we're rolling it out to our other on-demand services," said John Clauson, Executive Director of Kitsap Transit. "We've appreciated TRC's spirit of partnership, adapting their product to our local needs, as well as innovation in developing a smart trip-planning tool that incorporates fixed-route with on-demand services."
TRC's award-winning Pingo platform includes the Drive Pingo™ and Ride Pingo™ apps and the Pingo Dashboard™ operations management tool, which together provide on-demand, paratransit, fixed, and flexible transport that enhances ridership of existing transport networks. Pingo has moved over 500,000 passengers to date. 
To learn more, visit theroutingcompany.com/products. To connect with TRC, email move@theroutingcompany.com. 
About TRC
Founded by MIT researchers and rideshare industry veterans, TRC is a global on-demand vehicle routing and management platform that partners with cities to power the future of public transit. Leveraging proprietary and unrivalled artificial intelligence, TRC delivers routing from multiple points of demand to one vehicle while enabling greater transit equity, accessibility, cost efficiency, and sustainability. Its leading product, the Pingo™ app, offers on-demand or advance trip requests and can operate in on-demand, flex, fixed, or paratransit mode. 
With a team spanning nine countries, TRC directly supports international operations and customer growth through hubs in Canada, Germany, Hungary, Poland, Spain, Switzerland, the Netherlands, the United Kingdom, and the United States. Learn more at theroutingcompany.com.
Media Inquiries
David Frazier
Marketing & Policy
Investor Inquiries
James Cox
Chief Executive Officer