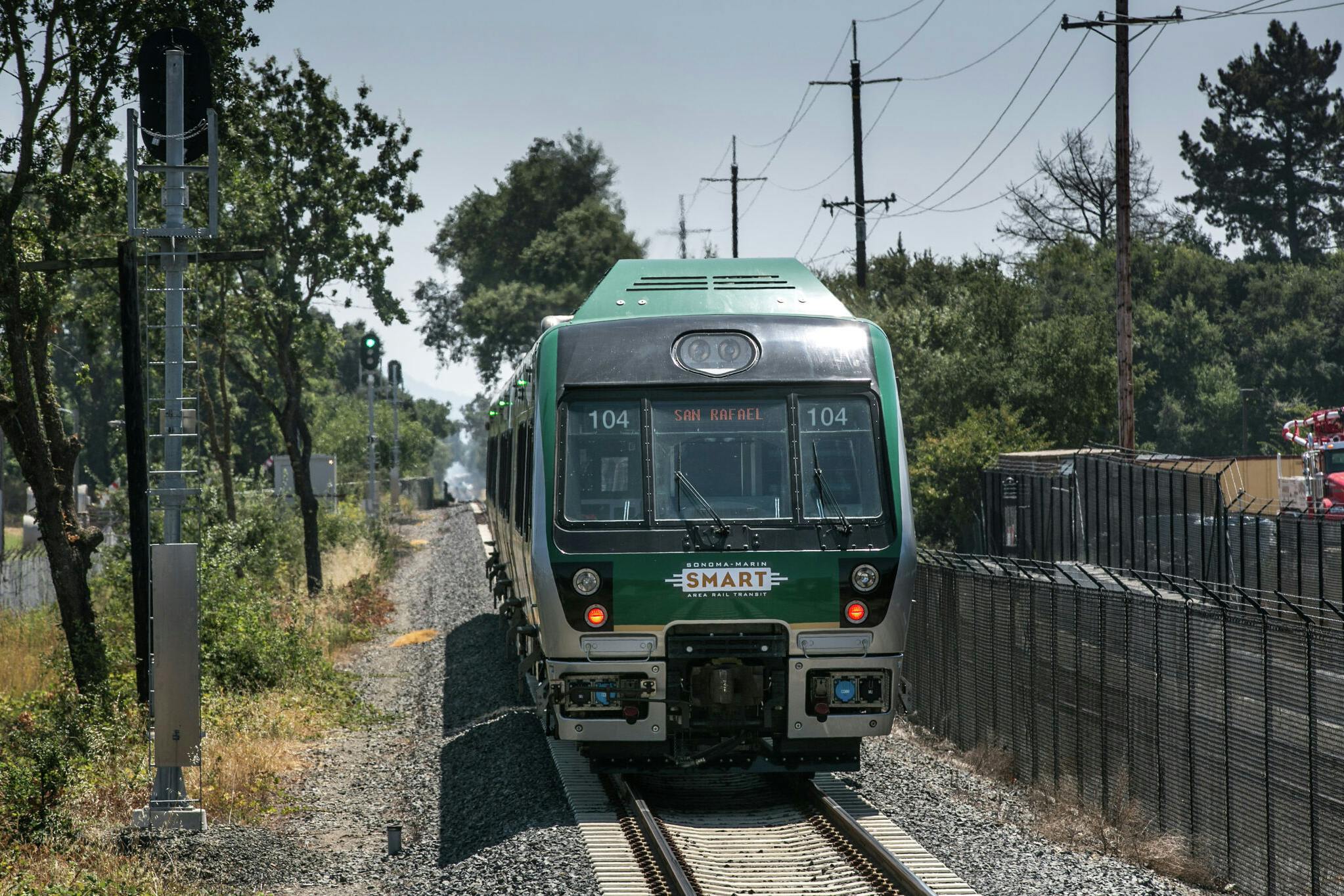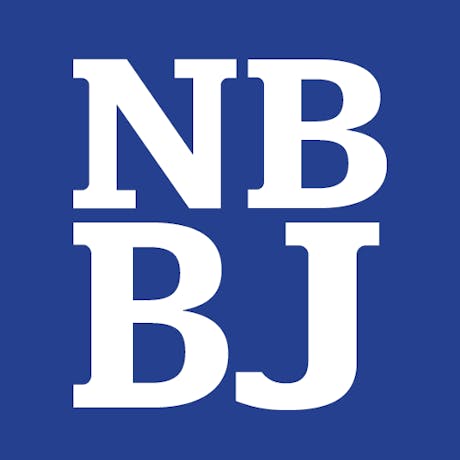 North Bay Business Journal
Jun 15, 2023
Written by Jeff Quackenbush
How SMART has regained ridership while avoiding California's transit 'fiscal cliff'
Transit agencies around the Bay Area, California and the nation are fretting about the financial strain of keeping partially full trains, buses and ferries rolling amid the slow return of commuters post-pandemic.
But at the light-rail line connecting Marin and Sonoma counties, ridership last month rose above the pre-pandemic level for the first time in three years: 102% of May 2019 levels, Sonoma-Marin Area Rail Transit reported. It was the second straight month SMART topped the list of Bay Area transit agencies in ridership recovery.
By comparison, ridership for Bay Area Rapid Transit, which serves San Francisco, East Bay and Peninsula, was 41% of May 2019 levels, and weekday use was 39%.
SMART's top executive attributes the agency's recovery feat to greater flexibility to get aggressive with promotions and service to woo back past riders and attract new ones.
"We're not facing a fiscal cliff," said Eddy Cumins, general manager. "We've been less dependent upon farebox than some of the other agencies. That's allowed us to put out the service."
California transit agencies have been warning Sacramento for months that transit agency cutbacks are forecast over the next five years, and news reports suggest service curtailments could come as soon as this fall. "Fiscal cliff" is common term used in government budget discussions, describing what happens when spending far outstrips revenue, thus forcing a precipitous drop in services.
"Farebox dependent operators remain acutely vulnerable to sluggish ridership recovery," said a Metropolitan Transportation Commission report earlier this year.
The commission, whose nine member Bay Area counties include Solano, Sonoma, Marin and Napa, estimated shortfalls for transit agencies such as BART would grow to total $2.5 billion--$3.3 billion by July 2028 as operators statewide exhaust $4.4 billion in federal pandemic relief money to support service low ridership levels, according to the commission report. The shortfalls statewide could be $6 billion, the California Transit Association estimated.
That's why Gov. Gavin Newsom's draft budget alarmed California transit operators and advocates with its proposed $2.2 billion in cuts to transit capital projects to help fill an estimated $22 billion deficit, the San Francisco Chronicle reported. But state legislators on June 11 proposed a budget fix that would eliminate those cuts, allow transit agencies to tap the capital funds for operations, and shift $1.1 billion in cap-and-trade funds to support transit service over the next three years.
The Legislature was under a Thursday deadline to pass the budget. Newsom had not signaled his response by press time.
SMART's fares amount to 1.8% of $98.5 million in revenue in its new budget, down from 4% in fiscal 2019, but the largest revenue source is sales taxes at 52%. By comparison, BART's fares account for 31.6% of its $703.8 million in revenue in its newly adopted budget, and it is the second-largest source after sales taxes at 42.4%.
BART's farebox recovery ratio --- an industry metric for how many cents of fare revenue per dollar of operating costs --- was 72% in 2019 before the pandemic and had fallen to 10% in 2021, according to the National Transportation Database. SMART's ratio was 15% in 2019, bottomed at 3% in 2021 and rose to 5% in 2022 and 6% now.
This has caused some transit agencies with high farebox ratios to now consider seeking new or higher sales taxes, the Chronicle reported.
"Those that have a sales tax have fared better," David Rabbitt said. His roles include Sonoma County supervisor and a director of SMART, Golden Gate Bridge and Transportation District and Metropolitan Transportation Commission.
SMART's quarter-cent sales tax expires in 2029, but an attempt in 2020 to get two-thirds of voters in Marin and Sonoma counties to pre-emptively extend the tax was unsuccessful.
A challenge for transit agencies nationwide is a radical shift in work schedules during the pandemic, with many office jobs going to remote schedules and only gradually moving back.
The top 10 metropolitan areas in the U.S. have been struggling, with only half of office workers back to their pre-pandemic desks by the first week of June, according to key card systems provider Kastle's Back to Work Barometer. In San Francisco, average office occupancy was 44.7%, and in San Jose 38.9%.
Efforts to get back riders
Cumins in his nearly one and a half years at the helm of SMART has sought to adapt the passenger line's service and fares to the changing world of work. Service is now fully restored, and additional trains have been added for weekend evenings and to coincide with certain sporting events that can be reached via the Larkspur ferry.
But a big factor is the cutting of fare and parking fees, Cumins said.
Fares were reduced 40% last year, and another cut is planned for July. And the parking fee of $2 a day was suspended, and the number of cars in the park-and-ride lots increased immediately.
"It's not just about throwing things out there, but removing barriers to ridership," Cumins said. "Looking at the numbers, it appears the $2-a-day fee was a barrier."
To keep trains full between morning and evening commute times, the agency has started a school field-trip program allowing students to ride free after 9 a.m. and before 3 p.m. And students in grades K-12 are allowed to ride free on the line this month through August. Today, youth make up 15% of riders.
A major effort that Cumins is betting could be key to boosting ridership long term is the new SMART Connect shuttle bus service. The pilot project quietly launched June 12 at the line's current northern terminus near Charles M. Schulz‒Sonoma County Airport north of Santa Rosa.
It uses a 12-passenger electric van that is summoned on demand via the Ride Pingo smartphone app or call center to pick up train riders or airport travelers then shuttle them the roughly 1 mile on Airport Boulevard between the station and the terminal. The cost per trip is $1.50 for adults and 75 cents for youth and seniors. The shuttle operates 8 a.m. to 6 p.m. daily.
"It fills a gap," Cumins said. "People have to see it operate and be successful, then we likely will see it duplicated throughout the system."
He said he implemented a similar microtransit model at his previous job in Utah. Cumins envisions the shuttle could be hailed between train arrivals for trips within the 1.5-mile service radius from each station.
Mike Blakeley, CEO of Marin Economic Forum, said the organization got mixed results in a 2018 survey of Marin businesses on the usefulness of SMART for their employees. Getting between stations and job sites has long been a problem since SMART trains first started rolling in summer 2017, and the SMART Connect three-year pilot program is intriguing.
"We know there is a gap between employer and employee needs not being met," Blakeley said.
Airport Manager Jon Stout said travelers have asked about a shuttle between the terminal and the station, and some have been seen walking to and from the train. But there's no hard data on that demand, he said.
"We see this connection as having great potential," Stout said in an email. "This connection will allow us to promote a green alternative for passengers to get to and from the Airport. In addition, it has been difficult to get passengers in Marin County to think of coming north for their flights. (W)ith the shuttle we will be able to promote getting to the Airport by train in Marin."