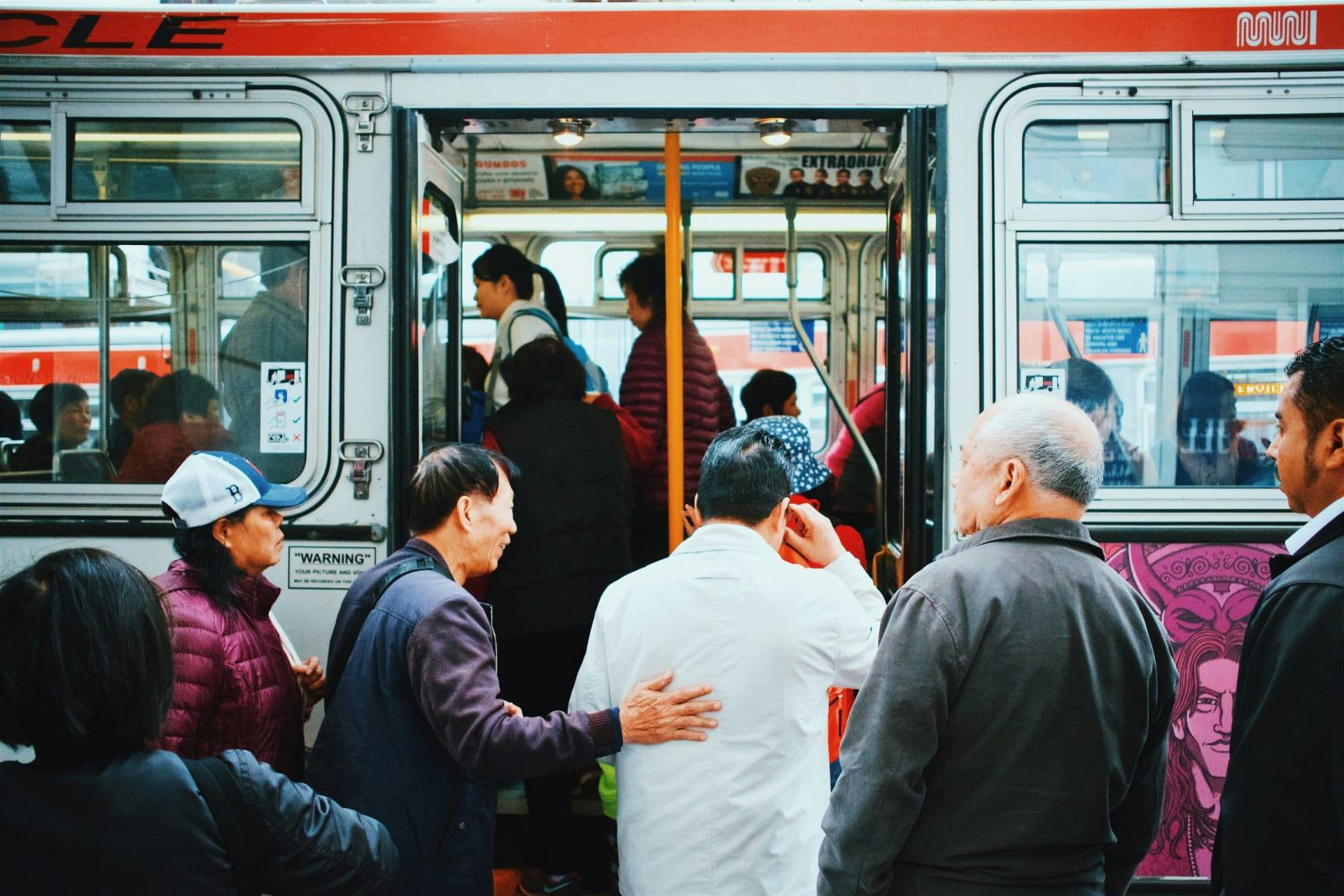 The Routing Company's Pingo app surpasses 200,000 people moved 
December 6, 2022 – New York, New York, USA: The Routing Company ("TRC"), a global on-demand vehicle routing and management platform partnering with cities to power the future of public transit, today announced surpassing an important milestone: moving over 200,000 people since the launch of its Pingo platform. 
Backed by an unrivaled algorithm, TRC's Pingo suite of rider, driver, and fleet management software first launched in the United States with Washington State's Kitsap Transit in 2021. Today, TRC's patented technology serves twelve communities across three continents – and its Ride Pingo app is rated 4.8 – the highest of any on-demand transit app.
TRC measures passengers moved by "PAX" – the number of people moved in a vehicle through its Pingo app. Using TRC's Pingo platform, operators can regularly fill 18-person shuttles with on-demand service, and obtain up to 27 PAX per vehicle hour.
"This milestone is humbling for both The Routing Company and the communities we've partnered with. Moving hundreds of thousands of people with limited wait times, maximum efficiency, and on-demand service that seamlessly integrates with existing infrastructure is unprecedented," said James Cox, Chief Executive Officer, TRC. "We're not just celebrating over 200,000 people moved – we're celebrating the way we move them as well as the ability for every person to use Pingo, no matter their mobility or income level. In a short time, we have proven that on-demand transit can be more convenient, affordable, inclusive, and sustainable."
The milestone arrives on the heels of launches like Pingo Campus™, a product within the Ride Pingo™ app optimized for academic and corporate campus transport, and first deployed at Virginia Commonwealth University serving its community of over 50,000. 
TRC also recently launched Pingo Journey™, a multi-modal planning feature that integrates on-demand ride service and existing fixed-route infrastructure to offer one-stop-shop journey planning to riders. Through continuous innovation and the introduction of new products and features, TRC will move even more riders in the coming months. 
"Our mission is that any community of any size, in any place, with any resources, can meet the transportation needs of its people," said Cox. "Evolving  features like Pingo Campus and Pingo Journey are our ways of responding to the changing needs of transit agencies, drivers, and passengers in real time. We continue to innovate our operator system to help operators make transit more convenient and more highly utilized." 
TRC's patented and MIT-inspired algorithm calculates the most efficient routes for entire fleets of vehicles in real-time. Its revolutionary Transit Connect™ feature – currently active in Scotland, the United States, and the Netherlands – guarantees transit connections to existing fixed routes for riders. 
TRC's award-winning Pingo platform – powering the Drive Pingo™ and Ride Pingo™ apps and the Pingo Dashboard™ management tool – are available to public and private operators around the world. To learn more, visit theroutingcompany.com/products. 
About TRC
Founded by MIT researchers and rideshare industry veterans, TRC is a global on-demand vehicle routing and management platform that partners with cities to power the future of public transit. Leveraging proprietary and unrivaled artificial intelligence, TRC delivers routing from multiple points of demand to one vehicle while enabling greater transit equity, accessibility, cost efficiency, and sustainability. Its leading product, the Pingo app, offers on-demand or advance trip requests and can operate in on-demand, flex, fixed, or paratransit mode. 
With a team spanning eight countries, TRC directly supports international operations and customer growth through hubs in Australia, Canada, Hungary, Poland, Switzerland, the Netherlands, the United Kingdom, and the United States. Learn more at theroutingcompany.com.
Media Inquiries
Lindy Norris
Vice President, Marketing & Policy
Investor Inquiries
James Cox
Chief Executive Officer