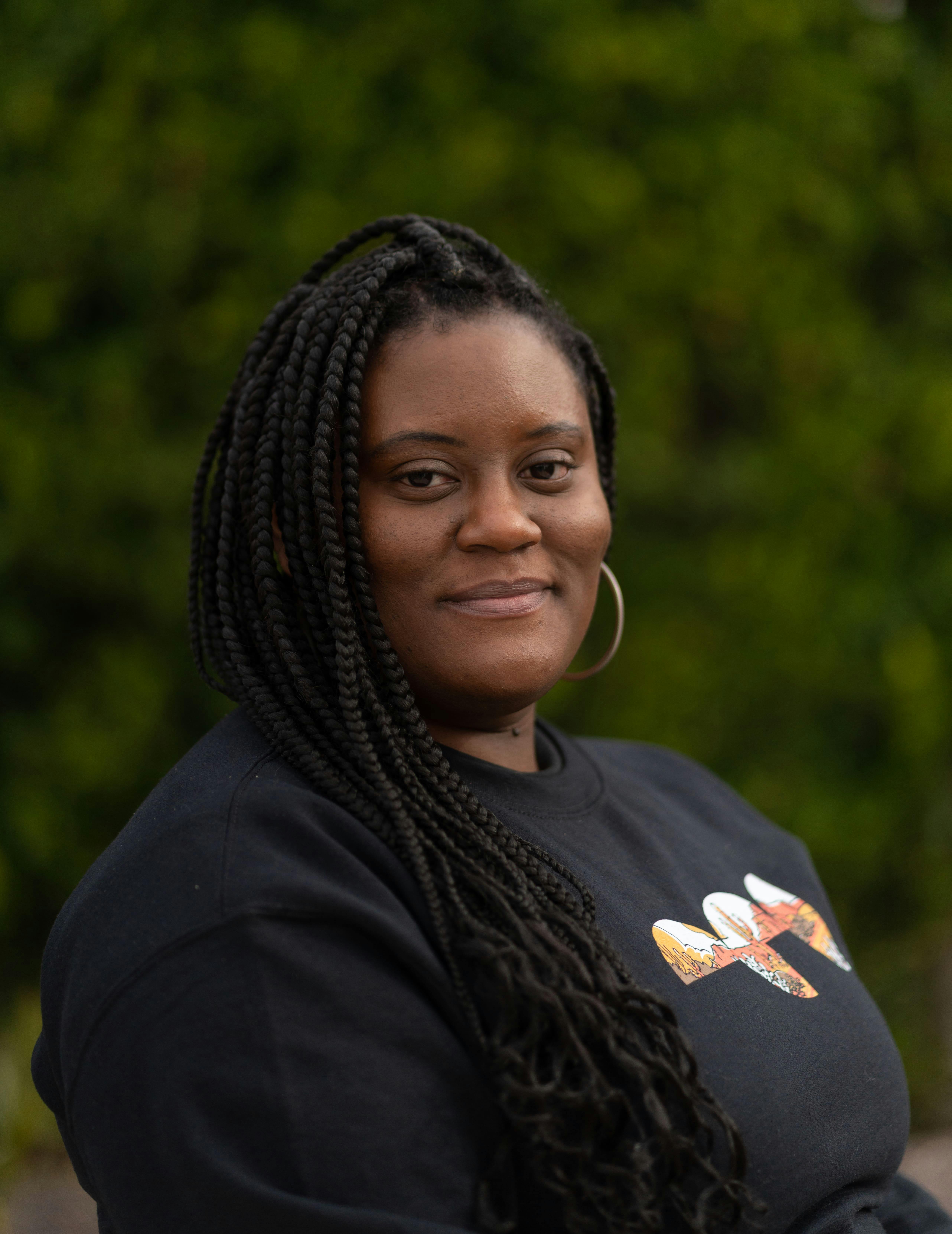 Written by Zharia O'Neal and Carlyn Hunt
A Launch Week in the Life of a Global Launch Manager
By Zharia O'Neal and Carlyn Hunt, Senior Global Launch Manager
There are launch managers — and then there's Carlyn Hunt. 
As a leading provider of on-demand transit, TRC has been growing its international deployments over the past six months (we just launched our fourth in Scotland.) As TRC's Senior Global Launch Manager, Carlyn directly oversees and helms service deployments of our award-winning Pingo platform from the Pacific Northwest of the United States to The Netherlands. She's the launch point of contact for our customers worldwide, go-to for our internal teams, and master of all things launch-related. Also known for her contagious smile, ability to anticipate customer needs, and uncanny ability to be in fifty places at once. 
And naturally, she's incredibly busy leading a deployment team that services customer needs around the clock. 
Don't believe us? Below, follow a week in Carlyn's life launching the first deployment of Pingo Campus, our latest feature optimized for academic and corporate campus transit.
Day one: pre-launch rituals
Houston, Texas
3 PM: I log off a bi-weekly sync with an existing deployment and take summary notes. We're adding a new feature, guaranteed pre-booking, to this deployment's offering — and this customer is especially excited to launch it. That makes two of us!
5 PM: I travel frequently for TRC launches, and I've collected essential pre-launch rituals along the way. Ritual one: date night with my partner at a Mexican restaurant in Houston, my home base. Ritual two: spending time with each of my three fur babies. Nola, the youngest, lies in my suitcase in protest.  
7 PM:  While I pack, I go through my Master Launch Checklist. Launching a deployment is a full-scale, cross-functional operation —  my list includes every action item necessary to kick-off a service, from leading virtual training sessions to translating our privacy policy into multiple languages. This isn't the first time I scan through it, and it won't be the last. 
Day two: T-minus 22 hours
Richmond, Virginia
6 AM: I board my flight to Richmond, Virginia (to head to the Virginia Commonwealth University or "VCU" launch of Pingo Campus transit service) and check my calendar. I've added the daily start and end times of every Pingo-powered service around the world, so I'm constantly thinking in 8 different time zones. And that doesn't include the services we haven't launched yet!
10AM - 1 PM: Meetings. TRC's Ops (Operations) team provides hands-on customer support throughout the entire service, so I meet and check-in with our clients consistently, whether they launched a year ago or yesterday. Today's meetings include: call center training for an upcoming launch in the Netherlands, driver training, and an internal kick-off meeting for a new service.
7 PM: My pre-game meal the night before every U.S. launch is Longhorn Steakhouse. The tradition started at the beginning of my career: my team and I feasted at Longhorn the night before a massive deployment with a two-week turnaround, and that launch was the smoothest I've ever witnessed — you don't mess with success. 
Day three: taking off
Richmond, Virginia
4 AM: Launch day! Our first driver powers up the Drive Pingo™ app and starts accepting rides at 4:30 AM, so I'm at VCU's Transportation Facility by 4 AM sharp. I'm a hands-on launch manager — I'm not fully satisfied unless I'm touching every piece of the launch and interacting with our riders and customers. 
7 AM: Shuttle service is running smoothly, the campus community's hailing rides, and VCU operators are already pros at monitoring fleets using the Pingo Dashboard. Ops led them through full training, so they've pretty much mastered the management tools. My launch adrenaline is in full force at this point. I've been trying to remember to eat, because launch days are so fast-paced and exciting that the hours fly by.  
7:30 PM: VCU's second service peaks at 7 PM, so I don't leave until 7:30. I send my usual "Launch Day" email to Team TRC and we all celebrate another successful start of service. Dinner, then I knock out. 
Day four: finding a rhythm
Richmond, Virginia
4 AM: I always book hotels close to the partner facility, so I'm available whenever needed. Our team knows almost instantly if something isn't quite working with a service, but so far, we're already at more than a hundred trips completed with no interruptions — and classes aren't even in session for the spring semester yet. 
9 PM: I put a headset on and run dispatch for a bit, so I can walk a new rider through setting up the app. While I get her registered, we talk a little — she tells me that she and her mother work on campus, and they'll both be using Pingo to get home at the end of their shifts. 
Every single launch, I've done something new that isn't expressly in my job description. I've touched every element of the Pingo product suite: I've driven, I've used our Pingo Dashboard to run a fleet, I've managed a call center — and it all makes me a better launch manager. I know our products end-to-end, and I know the people that use them. It's second nature to me. 
Day five: handing it off 
Richmond, Virginia
10 AM: My favorite part of every launch is watching Pingo expand mobility in real time. More VCU community members are using the new RamSafe and RamRide services every day, and the client is shocked at how smoothly the routes, pick-ups, and drop-offs are going. "Oh, wow, this really works!" is something I hear a lot at our launches. It never gets old. 
7 PM: I know a launch is successful when I'm no longer needed — the hand-off is seamless, the client and operators feel confident, and the campus is up and moving, powered by Pingo. I say my "see you later"s to the on-site team — their TRC Partner Success Manager will check-in with them on calls every week from now on. Regular touchpoints with customers are an essential part of how we monitor fleet health post-launch at TRC — it's how we make sure a service is consistently improving and serving its community.
Day six: heading home
In the air
4 AM: Early morning client kick-off for TRC's next launch — I check it off my list.
5 AM: I board my flight back to Houston and decompress. Launch is an adrenaline rush for me: you plan and plan for weeks with your team and client, the service starts, everything's up and moving — and just like that, it's time for the next one. I'll open up my master checklist again soon, but for now I'm on my way home to celebrate the holidays. 
---
Pingo Campus launched in December 2022 at Virginia Commonwealth University in Richmond, Virginia. To date, Pingo Campus is responsible for 12,000+ trips and has moved 15,000+ people across multiple academic and corporate campuses. For the latest on how TRC moves the world, sign up for our newsletter.