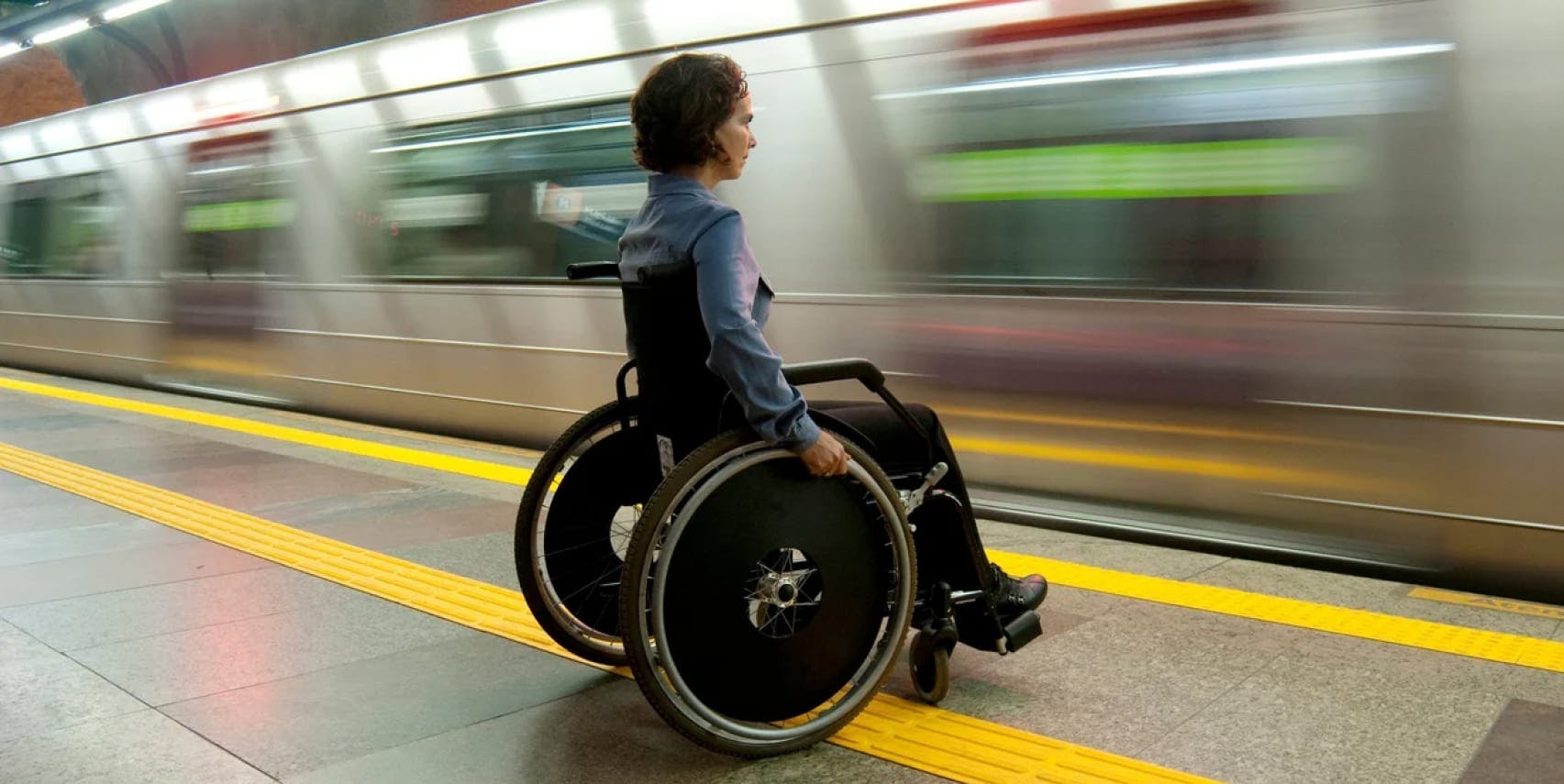 Taking a new approach to Paratransit: Insights from TRC team
Jackson Lester, Senior Product Manager, and Stephen Kuban, Director of Business Development, work at the forefront of the on-demand transit industry - helping The Routing Company move the world. Part of fulfilling our vision at TRC is Pingo Access - a game changer in delivering paratransit services, improving operational efficiency, and enhancing the paratransit rider experience.
Read our conversation with Jackson and Stephen to learn more about Pingo Access, and how it can support your community. 
Stephen, based on your experience, why does the industry need Pingo Access? 
I think anyone who runs paratransit would agree that modern technology could improve some key elements — a more intuitive system, a more efficient scheduler, easier ways for staff to make changes and to do reporting, riders apps, modern cloud technology... To name a few. 
Aren't there options already out there for paratransit technologies?
There are, and many have been successful. 
We're not the first company to approach paratransit through a modern lens — I was part of a team that tried, and have watched all our biggest competitors try. But I strongly believe we are the first modern group to build for paratransit from first principles — building off the successful foundations of legacy systems and putting operating staff first. 
In my experience, the contemporary new platforms out there haven't successfully addressed riders under ADA, because they threw out all the reasons legacy systems were successful in the first place.
Interesting, can you give an example?
Yeah, for sure. The most obvious example is that new platforms threw out manual decision-making in early architecture — but then had to backtrack and add it in. So all the dashboard services were built to see, but not to do anything. And fixing that after the fact means the overall process just isn't streamlined to make staff successful. 
What specifically isn't working with those existing options?
It starts from first principles: new systems are built on the critical assumption that paratransit services should be algorithms-first. Human intervention is treated as an obstacle to productivity. 
This assumes paratransit and microtransit are identical: at first glance, both are just routing people with an algorithm, right? But the two services are fundamentally different. Paratransit is an operations-first service, which means the riders and operational staff have to be prioritized. Put it this way, algorithms need to enable your staff to serve your riders — not vice versa. 
I think there's been a general market reluctance to adopt such paratransit solutions because operating staff realize that these systems aren't actually built for them. 
Jackson, what makes Pingo Access different? 
As Stephen pointed out, we've taken the time to really learn from paratransit experts about the foundational needs in operating paratransit service. 
We've built a solution with modern technology, while keeping those first principles at the forefront.  For example, we know that an over-reliance on scheduling automation without allowing staff to edit those schedules won't work. 
Four core values guided us in building Pingo Access:
Empowering operations teams,
Unlocking flexible service design,
Putting data and analysis in our partners' hands, 
Promoting rider dignity.
Can you explain these values?
First, while optimization within our platform is incredible, it isn't everything. We deeply understand that transit operations staff need to be empowered to work at their best. They hold the necessary relationships and contextual knowledge to make the right decisions.
Second, Pingo Access is built with flexibility at its core. Address your community's transportation needs, now and into the future. When our partners talk about moving toward commingling, we understand that means running multiple services, with different features, at the same time and with the same vehicles. Within Pingo Access, those can differ with your service area, service hours, rider eligibility, prebooking and on-demand booking rules, and more.
Third, you need to have the ability to quickly see and interpret your data. The analytics tool embedded directly into our dashboard allows you to see different views of built-in reports or build-out your own custom reports. You have access to all of your service data in real-time, both through our pre-built dashboards and reports, and through the ability to customize those reports. 
Fourth, rider dignity lies at the heart of Pingo Access. Simply put, riders deserve better than what is available today. Legacy paratransit systems –a product of their time–  don't adequately harness the potential of modern technology. We've become accustomed to ride-hailing platforms that let you track your trip in real-time - or online shopping that lets you track your toothbrush delivery in real-time. There's no reason we can't do better for our riders!  
Stephen, how does someone learn more about whether Pingo Access is right for their community?
We're both available anytime to talk about Pingo Access and all other products and features available on the Pingo platform. We're proud of our entire team in making Pingo Access an operational reality. And I'm really excited about our vision of what's to come.
I'll also be at a number of events this fall - beginning with the American Public Transportation Association TRANSform Conference and Expo in Orlando from October 8th to 11th. Reach out at stephen@theroutingcompany.com or swing by booth #3488!