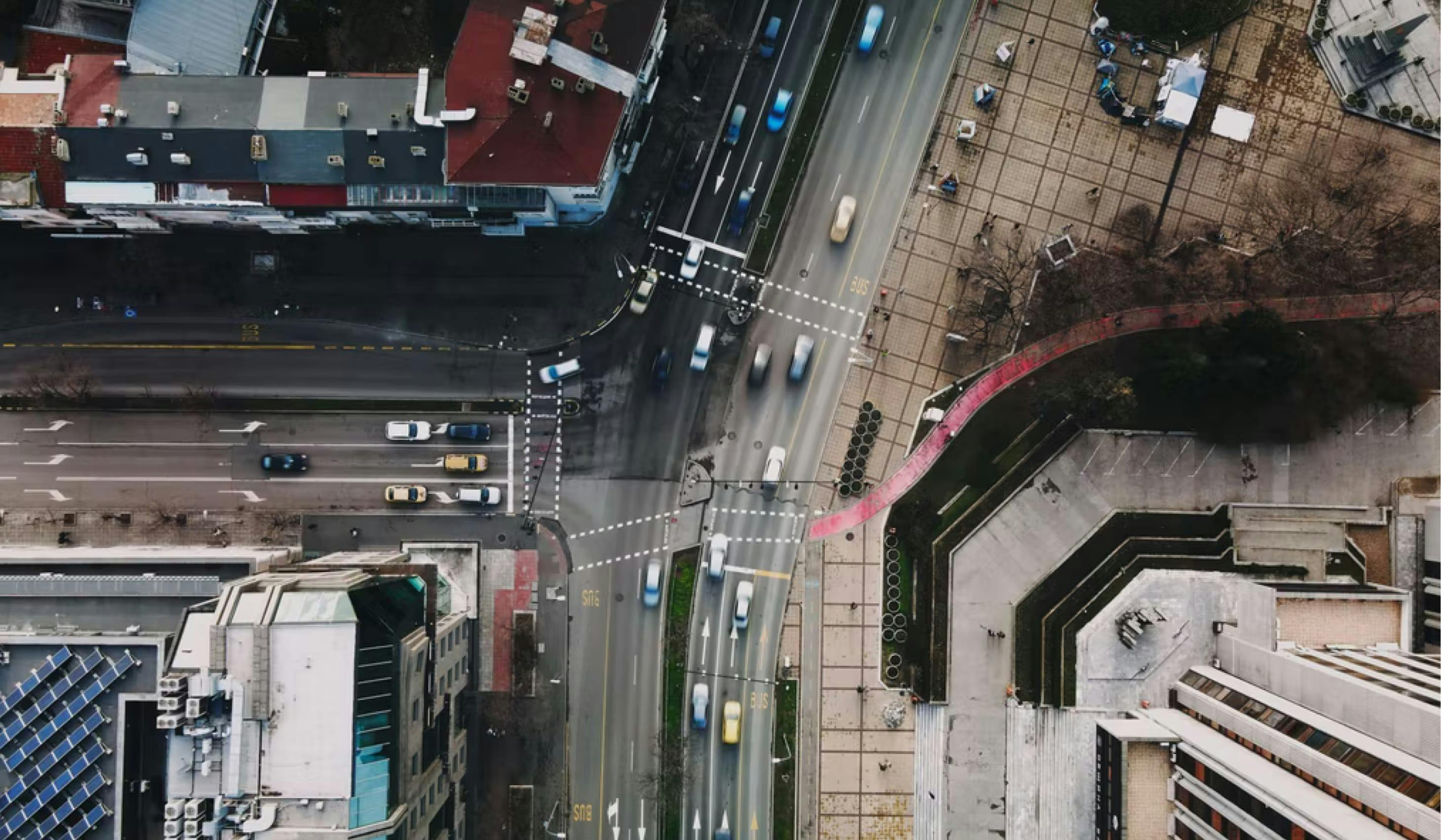 Moving the World … Remotely
Being a part of The Routing Company is quite a special experience. Our impact-oriented mission (to move the world) is an ambitious task in itself, made even bolder by the fact that we're a remote-first company. Today, The Routing Company's growing team is spread across 25 different cities around the world. Most of us work remotely but we have a couple of offices where our people frequently come together, such as our headquarters in Boston and a growing hub in New York. In line with the international composition of our team, our on-demand transportation platform Ride Pingo is powering services across three continents.
Here at The Routing Company, remote working is more than an employee perk. Instead, it has been a crucial part of The Routing Company's DNA since day one. Having a team with a global footprint creates an organic platform from which we work to make access to transportation across the world convenient, sustainable and affordable. This article will outline: 
exactly how remote work at The Routing Company empowers our team on a daily basis to realize this goal; and 
our tried and true approaches to overcoming some of the challenges that come with this way of working. 
The Benefits of Working Remotely at The Routing Company
Everyday company practices, interactions with colleagues and life outside of work are all significantly influenced by working remotely. To ensure that this creates a positive impact, a well-considered culture should be established as follows.
Focus on What Matters  
At The Routing Company, we prioritize delivering outcomes rather than working to produce certain outputs. This means we can be very flexible about how and when we work. Success is not measured by hours spent writing code, drafting proposals or making client presentations. These are crucial activities, but focusing on the groundwork improves productivity and the likelihood that these tasks can be executed to a high standard and in line with the targeted outcomes. At The Routing Company, that groundwork includes:
clear objective setting; 
user-centric research; and 
genuine relationship building.
We also encourage all team members to prioritize health, family and caring commitments. Flexible working and clear communication negates the traditional challenge of such commitments interfering with 'work hours'.
Collaborate with an Open-Minded, International Team
The industry we serve is ubiquitous. Everyone, everywhere in the world, uses transport to move through and interact with their communities on a daily basis. Despite this, transport networks are completely localized entities, which face unique challenges and require tailored solutions. Having an international team ensures that:
we bring different perspectives and backgrounds together to help solve local problems; and 
we're cognizant of how much we don't know about any community we are trying to serve. 
Additionally, having diverse teams means people frequently share fascinating stories about their hobbies and cultural traditions. These often have nothing to do with transport, but they are always eye-opening and memorable conversations.
See the World (Through Your Own Eyes, and Through Others'!)
The Routing Company offers all employees unlimited paid time off. We also have a company-wide Slack channel and time during our weekly All-Hands call dedicated specifically to sharing our best pictures from holidays, weekends or anything outside of work. These customs help to promote work/life balance and bring us closer together as a team. They also ensure you're never short on travel recommendations!
Best Practices for Remote Working
Not being located in the same office, or even city, inherently makes some things more difficult. Below are a few tips and tricks to overcome some expected challenges with remote work. 
Recreate the Office Vibe 
Remote working shouldn't be synonymous with working from home. As a remote worker, you have the freedom and flexibility to mix it up. Going to co-working spaces a few times a week can make it easier to set boundaries and frequently leads to meeting interesting people in similar circumstances.
Having regular 1:1 touchpoints with your colleagues is essential to build healthy and effective relationships. These should be a combination of meetings that are: 
purposeful and scheduled in advance (e.g., time to brainstorm, problem solve or give two-way feedback); and
spontaneous, with absolutely no agenda (but which provide an important way to bond).
At The Routing Company, we hold these meetings across all levels of the company. In the office, conversations between the CEO and an intern would happen naturally by the coffee machine. We aim to replicate that culture remotely.
See Your Product in Your Customers' Hands
Experiencing your product live in action is non-negotiable in the remote setting. Traveling to Scotland to see a Pingo service launch for the first time was a pivotal moment for me. It was heartening to hear directly from passengers how we'd given them a transport option that they thought was "too good to be true in our little town". It was also an invaluable opportunity to be on the ground with our Operations team and realize that The Routing Company is so much more than just a technology provider. When interacting with clients, it became clear to me that our team members' charisma, drive and care represent a cornerstone of the TRC value proposition. 
Establish Clear Boundaries and a Routine
Virtual meetings can become overwhelming in a remote setting. At The Routing Company, team members are encouraged to block 'head down' time in their calendars as they see fit to prioritize tasks. We've even gone as far as establishing 'Move The World Wednesdays', a no internal meetings day dedicated to getting stuff done. 
Finally, anyone who knows me would be shocked if I didn't call out the importance of lunch - primarily due to sustenance but also as a mental break. This shouldn't be sacrificed in a remote context where far too many people eat while working on their laptop. Always set aside a clear lunch break, sometimes plan a lunch with friends and always have dessert. 
---
With the right boundaries and team culture in place, working remotely can allow you to fit your work around your lifestyle, collaborate with a diverse team and see the world. If you live anywhere on planet Earth and you want to help us move the world, check out our careers page for open positions here.