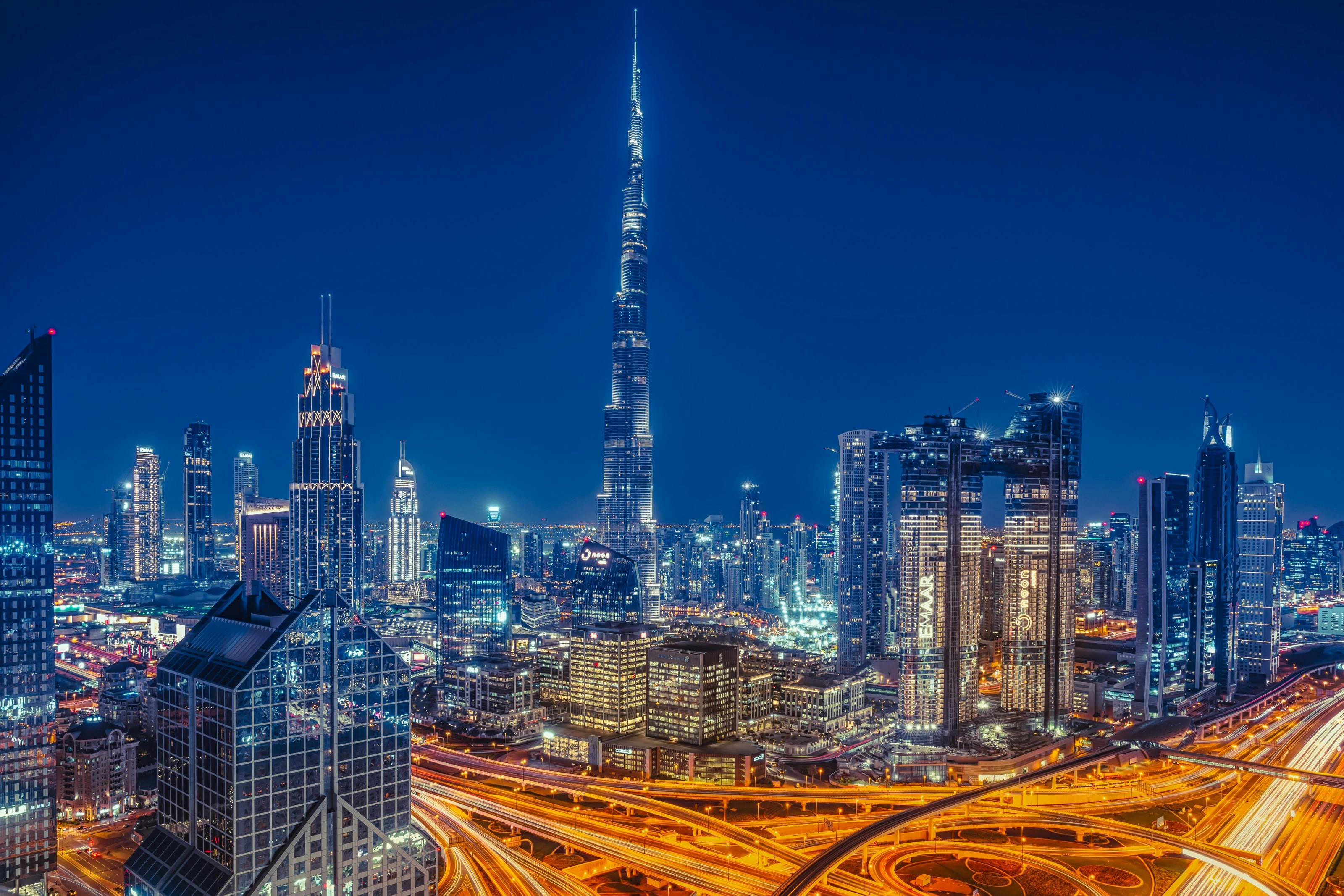 Emirates Transport and The Routing Company sign MOU to partner on deploying on-demand transit in the UAE
MOU marks TRC's second in the UAE, and first with the country's largest transport provider
May 3, 2023 – New York, New York, USA: The Routing Company ("TRC"), a global on-demand vehicle routing and management platform partnering with cities to power the future of public transit, today announced it has signed a memorandum of understanding ("MOU") with Emirates Transport ("ET") to develop on-demand transit in the United Arab Emirates ("UAE").
Emirates Transport is the UAE's largest government-owned public transport provider that manages, organizes and supervises maintenance and transport services, particularly for the government and education sectors (with over 250,000 schoolchildren transported daily). For over four decades, it has been the UAE's leader in rental and transport sectors, as well as logistics and technical services. Today, ET has over 35,000 vehicles on its fleet and more than 26,000 employees. 
The signing – which marks TRC's second in the UAE – follows TRC's announcement of an agreement with the UAE's Ministry of Energy and Infrastructure in February 2023. The MOU effectively establishes a joint strategic cooperation agreement to further smart mobility solutions, directing ET and TRC to develop and innovate shared demand responsive transportation services within the UAE. 
"As the leading and largest transport operator in the UAE, we recognize that the current transportation models merely capture the tip of the iceberg when it comes to the current and future potential of this market," said Zain Peracha, Head of Digital Ventures, Emirates Transport. "We expect radical innovation across the industry in this decade and are excited to crack strategic partnerships that will enable us to stand true on our values of best-in-class service and customer satisfaction, as well as our deep commitment to develop operational efficiencies and further electrification within our fleet." 
The MOU's intended outcome is to launch at least one pilot service in the region within 2023 to effectively evaluate performance, mutual fit, and future areas of focus. These include improving customer satisfaction and convenience, illustrating high capacity ride sharing safely in the UAE, improving operational efficiency, and more. In addition to the MOEI opportunity, there is a core focus on capturing the nascent potential of B2B demand-responsive deployments within the region.
"Through this agreement, TRC will work closely with Emirates Transport to advance smart mobility solutions – including collaboration on the study, development, and deployment of on-demand transportation services in the UAE," said James Cox, Chief Executive Officer, TRC. "With a population nearing 10 million that continues to grow at a record pace, the Emirates is in need of more efficient, safe, affordable, and convenient ways to move people. Our partnership with ET aims to achieve just this: sustainable movement at scale."
TRC will leverage its full suite of Pingo products – including features such as Pingo Campus™ and Pingo Journey™ – to provide enhanced mobility services with ET, namely operating on-demand and shuttle pilots. TRC's Pingo Campus™ feature is ideal for shuttle operation, allowing riders to track available shuttles in a specified area in real time, while utilizing Pingo Journey™ to find other public transit options and plan onward multimodal transit journeys. 
Pingo Campus™ is TRC's in-app feature tailored to campus-style deployments including universities, corporate campuses, and high-density rider areas. Within Pingo Campus™, operators can deploy shuttle services in continuous circulator or on-demand modes. Introduced in November 2022, Pingo Campus™ contains the same user interface as TRC's Ride Pingo™ app while integrating constraints optimized for shuttle use. This includes greater fixed and flex route options, and heightened security features that meet rigorous privacy requirements.
Launched in October 2022, Pingo Journey™ integrates TRC's real-time routing technology with public transport infrastructure, allowing riders to hail on-demand transport rides and plan multimodal transport journeys all from the single Ride Pingo app. The feature makes Pingo the world's only app offering on-demand transport and end-to-end journey planning in one place.
TRC's Pingo platform includes the Drive Pingo™ and Ride Pingo™ apps and the Pingo Dashboard™ operations management tool, which together provide on-demand, paratransit, fixed, and flexible transport that enhances ridership of existing transport networks. 
To date, Pingo has moved over 300,000 passengers to their destinations. To learn more, visit theroutingcompany.com/products.
About TRC
Founded by MIT researchers and rideshare industry veterans, TRC is a global on-demand vehicle routing and management platform that partners with cities to power the future of public transport. Leveraging proprietary and unrivaled artificial intelligence, TRC delivers routing from multiple points of demand to one vehicle while enabling greater transport equity, accessibility, cost efficiency, and sustainability. Its leading product, the Pingo™ app, offers on-demand or advance trip requests and can operate in on-demand, flex, fixed, or paratransit mode. 
With a team spanning nine countries, TRC directly supports international operations and customer growth through hubs in Australia, Canada, Germany, Hungary, Poland, Switzerland, the Netherlands, the United Kingdom, and the United States. Learn more at theroutingcompany.com.
About Emirates Transportation
Established in 1981, Emirates Transport is a government-owned public transport provider in the United Arab Emirates that manages, organizes and supervises maintenance and transport services, particularly for the government and education sectors (with over 250,000 schoolchildren transported daily) as well as private sector companies. Today, Emirates Transport is the UAE leader in providing transport, vehicle leasing, and auto maintenance, all powered by a fleet of over 35,000 vehicles and a team of more than 26,000 employees.
Media Inquiries
Lindy Norris
Vice President, Marketing & Policy
Investor Inquiries
James Cox
Chief Executive Officer