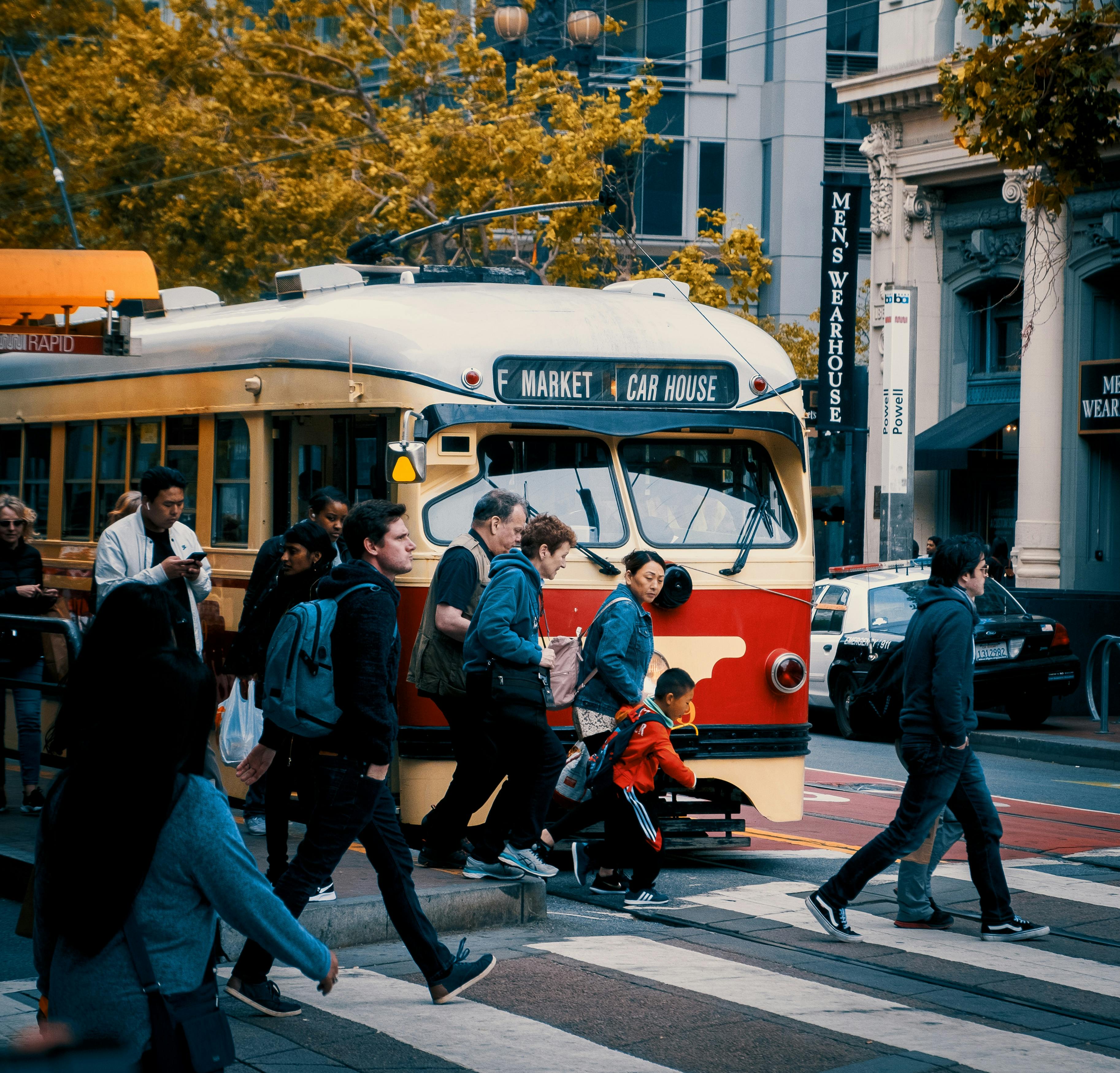 The Routing Company Partners with Agencies To Growth-Hack Commutes — and We're Not Stopping Anytime Soon
Picture this: it's 3:30 PM. You've just gotten out of work, a doctor's appointment, or your last errand. You're sweaty, tired, and ready to head home. You check the city bus schedule and trek to the designated stop. And you wait…only to find out the bus is down. 
You give up and call an individual car through a popular rideshare service. This takes slightly less than forever, but you're a victim of surge pricing, and by the time you finally get to your door, you're even more drained and have spent $30 to travel three miles.
Have mobility or access needs, like a wheelchair? Got a bike with you? Add another 25 minutes to that commute. Coming from or heading to a low-density community? Add an hour – and cross your fingers that you'll even get to where you're going. 
Public transportation is essential to every community around the world. But sometimes it's complicated, sometimes it's inaccessible, and making it happen is expensive – $79B a year expensive, in the United States. Further, steeply reduced post-pandemic ridership in some communities can also mean empty buses driving around burning fuel, save for the occasional overstuffed bus during rush hour. This can be a point of frustration for cities, operators, and riders.
And yet, in 2022, 32.9 billion passenger miles were traveled on mass transit in the United States alone. In Great Britain, 1.3 billion rail journeys were made this past fiscal year. People board buses, trains, and ferries every day — for the environment and the economy, out of necessity and enjoyment. People want to be moving together, and we want them to keep doing that — sustainably. 
Fully-fixed routes work well when everyone's going to the same places, at the same times, all at once. But we know that's not always how demand works. Addressing network gaps with demand-responsive transportation (or "DRT") is one solution — but with limited algorithms or rigid products that don't adapt easily to each community's unique needs, efficiency and accessibility can suffer — and passengers can end up waiting 30 to 40 minutes for an on-demand ride. 
Worse yet, some tech providers completely ignore three key truths:
1) transit tech can't be one size fits all,
2) public transportation must be supported, not replaced; and
3) public transit agencies are not only part of the communities they serve, but know those communities best.
The result of disregarding these principles: unhappy riders, extended wait times, and a DRT service that operates in a vacuum. Not ideal. 
Now, picture this: it's 3:30 PM. You've just left work, your doctor's appointment, your last errand – and you already know how you're getting home. Your on-demand or pre-booked Pingo shuttle arrives to you within minutes. You pay through the app, in cash upon entry, or with an agency-sponsored coupon. You travel in a spacious, comfortable vehicle alongside other folks on an optimized route. If you're heading to a local transit station, you've already used Pingo's Transit Connect feature to guarantee you'll make the best (not too early, not too late – just right) connection. You're home before dinner. Your transit moves with you. And the hardest part of your day was the day itself, not your commute. 
This is our dream at The Routing Company – and we're already making it a reality. 
In every community TRC has partnered with to deploy our Pingo platform, we're helping move more people, more efficiently. We work with our partners to fill their network gaps, integrating with existing fixed routes seamlessly and increasing ridership — even doubling it.  With partner innovation as a core philosophy, we collaborate with agencies, fleet operators, and universities to build flexible solutions designed to serve their community's unique needs. And finally, our proprietary routing algorithm empowers them to service more riders, more efficiently: we can fill 18-seat buses dynamically and consistently, with point-to-point travel for every single passenger. Our average wait time for pick up? Between 2 and 12 minutes. 
No excess stops. No excess wait. No unnecessary spend. Just truly integrated mobility. That's rare — and we don't think that it should be. 
The future we're working towards at The Routing Company makes this kind of flexible, efficient, and convenient transit the new normal. We've launched features that make that possible: like Pingo Journey™, our multimodal trip planner that actively improves rider commutes with real-time data, and Pingo Campus, a feature that's been optimizing academic and corporate campus travel in two continents since December 2022. And there's more on the way. 
Every day, we're grateful to work with transit agencies and operators around the globe to solve local transport problems, fortify paratransit services, and develop innovative features. Because moving people from place to place – no matter where, who, or what budget – should be as easy as our partners make it seem.
---
Looking to get in touch? Reach out to move@theroutingcompany.com.