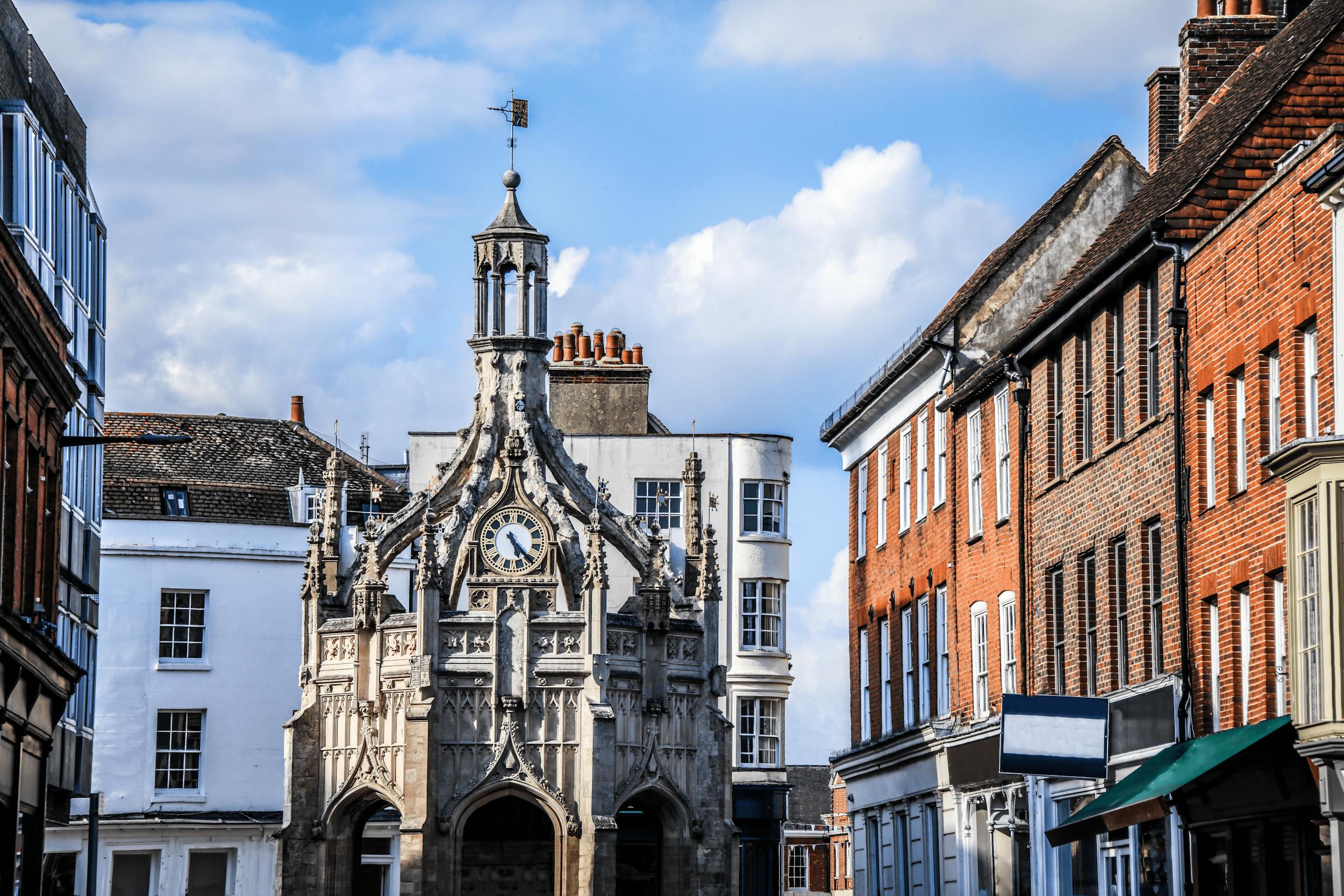 TRC announces sixth contract in the UK with West Sussex County Council, providing on-demand transport for up to three years
Deployment follows the East Sussex launch in May 2023
June 8, 2023 – Amsterdam, NETHERLANDS: The Routing Company ("TRC"), a global on-demand vehicle routing and management platform partnering with communities to power the future of public transport, today announced it has signed a new contract with West Sussex County Council ("WSCC") to provide on-demand public transport. The contract includes a two year base with an option to extend up to one year, for a total of up to three years. Service is anticipated to begin late July 2023.
WSCC is the local authority governing the non-metropolitan county of West Sussex in the United Kingdom ("UK"), spanning 200,000 hectares and serving a population of nearly 900,000. WSCC transport ridership currently exceeds 26 million per year. 
"Through on-demand transport, WSCC is improving accessibility for the majority of its population – namely the 87% of its rural population living in small towns and villages not normally reached by fixed lines," said James Cox, Chief Executive Officer, TRC. "And, by leveraging our new Transit Protect feature, WSCC is strengthening its existing fixed routes while integrating on-demand transport that does not compromise rider demand for existing transport networks."
As a community leader, employer and provider of critical services, WSCC is committed to improving the quality of life for all people in West Sussex. As such, public transport provided through WSCC aims to reach all people, including 42% of residents and over 50% of businesses located in rural areas. Through the deployment, WSCC aims to improve the attractiveness and efficiency of its shared transport service network, namely in rural and underserved, hard-to-reach areas. 
Service areas include the South Downs National Park, an area currently dominated by car travel with limited public transport service. WSCC is also exploring digital demand responsive transport (or "DDRT") to improve connections to nearby towns and prioritise shared transport services.

The WSCC contract, supported with Bus Service Improvement Plan funding, was facilitated through the UK's G-Cloud 13 cooperative purchasing platform, which TRC was listed to in November 2022. WSCC marks TRC's second contract secured through G-Cloud 13.
TRC will deliver transport by leveraging its full suite of Pingo products – including flexible on-demand transport services as well as semi-fixed services – and features such as Pingo Journey™, Pingo Flex™, Transit Connect™, and Transit Protect™. 
Transit Protect™ is TRC's newest feature within Pingo, allowing integration of on-demand transport while fortifying existing fixed routes. Operators can use Transit Protect™ to set zone restrictions in Pingo Dashboard™ – ultimately boosting on-demand access for communities underserved by transit while restricting on-demand trips for already well-served routes. 
Launched in October 2022, Pingo Journey™ integrates TRC's real-time routing technology with public transport infrastructure, allowing riders to hail on-demand transport rides and plan multimodal transport journeys all from the single Ride Pingo app. The feature makes Pingo the world's only app offering on-demand transport and end-to-end journey planning in one place.
Pingo Flex™ provides greater flexibility for traditionally fixed transit routes. Operators get more out of existing services by keeping scheduled stops, while adding on-demand elements to improve service responsiveness in high density or intermittently peak demand routes. 
Transit Connect™ guarantees connections for riders to fixed route networks using real-time data. The feature was developed by TRC as a solution to improve the rider experience and guarantee a connection to onward transit modes.
TRC's award-winning Pingo platform includes the Drive Pingo™ and Ride Pingo™ apps and the Pingo Dashboard™ operations management tool, which together provide on-demand, paratransit, fixed, and flexible transport that enhances ridership of existing transport networks. Pingo has moved over 300,000 passengers to date.
To learn more, visit theroutingcompany.com/products.
About TRC
Founded by MIT researchers and rideshare industry veterans, TRC is a global on-demand vehicle routing and management platform that partners with cities to power the future of public transport. Leveraging proprietary and unrivaled artificial intelligence, TRC delivers routing from multiple points of demand to one vehicle while enabling greater transport equity, accessibility, cost efficiency, and sustainability. Its leading product, the Pingo™ app, offers on-demand or advance trip requests and can operate in on-demand, flex, fixed, or paratransit mode. 
With a team spanning nine countries, TRC directly supports international operations and customer growth through hubs in Australia, Canada, Germany, Hungary, Poland, Switzerland, the Netherlands, the United Kingdom, and the United States. Learn more at theroutingcompany.com.
Media Inquiries
Lindy Norris
Vice President, Marketing & Policy
Investor Inquiries
James Cox
Chief Executive Officer