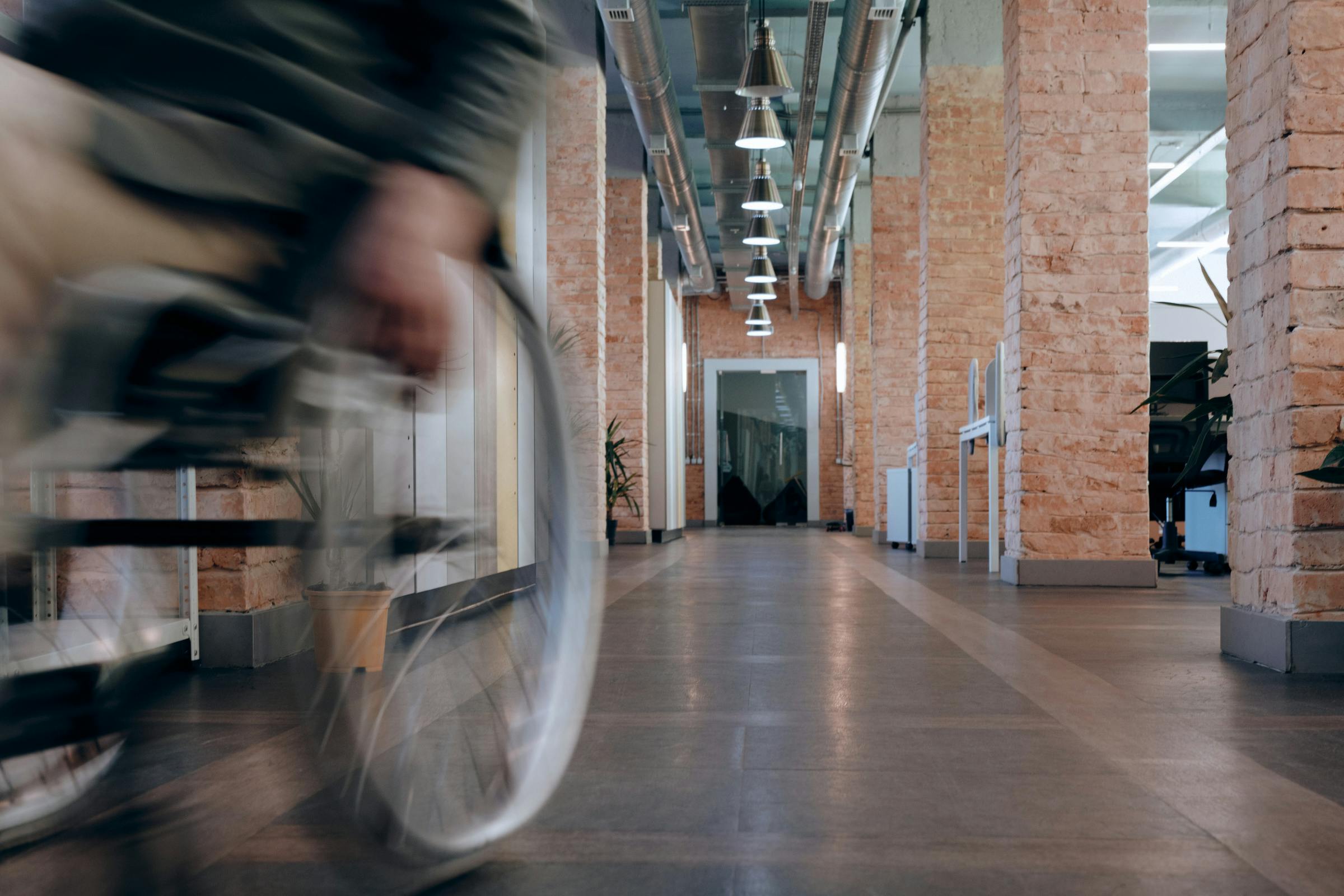 Press Release
Jul 10, 2023
Written by Newsroom
The Routing Company introduces Pingo Access™ – dramatically improving operational efficiency, commingled paratransit services, and the rider experience
July 10, 2023 – New York, New York, USA: The Routing Company ("TRC"), a global on-demand vehicle routing and management platform partnering with cities to power the future of public transit, today announced the introduction of Pingo Access™ – a game changer in delivering paratransit services, improving operational efficiency, and enhancing the paratransit rider experience.
Pingo Access™ is already live in California with FAST, the City of Fairfield's transit system in Solano County, California. The service was first announced in November 2022 and launched on July 1, 2023.
Pingo Access™ is a feature within the Pingo platform that seamlessly delivers Americans with Disabilities Act ("ADA") paratransit services in multiple modes. It has the same user interface while integrating settings and constraints optimized for paratransit, including: 
Manual Reassignment, which allows dispatchers to intervene algorithm decisions and reassign trips to different vehicles.
Trip Editing, which allows seamless editing of any trip detail in real time for dispatch,
Overflow Trip Management, which allows the agency to save and perform overflow trips,
Appointment Bookings, which allows riders to make guaranteed prebooking requests, with pre-scheduled arrival time for their appointments, and
An operational dashboard that improves paratransit elements, such as shift scheduling.
Additional features will be integrated this year, such as commingled transit services (meaning vehicles can be used for both paratransit and regular on-demand services at the same time) anticipated to launch this September. 
"With Pingo Access, we are focused on delivering an exceptional dispatcher experience,  supporting them through the deployment process and providing the tools and flexibility to also provide an unparalleled rider experience," said James Cox, Chief Executive Officer, TRC.
Pingo Access™ achieves significant gains in three areas: efficiency, human involvement, and local control. Current simulations show that Pingo Access™ leads to significant operational cost savings, while delivering consistently high utilization rates.
The "human involvement" aspect allows dispatchers to gain access to rider information, have the flexibility to intervene on top of schedules generated by TRC's algorithm (to better accommodate rider preferences and vehicle change assignments), and cater to unique rider needs through detailed notes to drivers, the creation of subscription trips, and requirements to deliver riders on-time to appointments.
Pingo Access™ also provides local control through full system configurability, meaning local knowledge is applied to TRC's automatic algorithm to customize, edit, and adapt to changing behaviors of riders and drivers.
"Pingo Access is a partner driven innovation, where TRC works extremely closely with the transit agency to best understand and accommodate local rider needs, operational nuances, and environmental challenges," said Niko Rekhviashvili, Director of Product Management, TRC. "With a partnered approach, we are able to deliver program success while empowering riders and providing dramatic quality of life improvements via responsive paratransit service."
Join TRC for a live digital launch on Thursday, July 27 at 1:00pmET to learn how Pingo Access™ can transform paratransit services. Registration is available at pingoaccess.eventbrite.com. 
Since introducing the Pingo platform, TRC has continually innovated its product to enhance the user experience. Over the past 12 months, TRC introduced: 
TRC's award-winning Pingo platform includes the Drive Pingo™ and Ride Pingo™ apps and the Pingo Dashboard™ operations management tool, which together provide on-demand, paratransit, fixed, and flexible transport that enhances ridership of existing transport networks. Pingo has moved over 375,000 passengers to date. 
To learn more, visit theroutingcompany.com/pingo-access. To connect with TRC about Pingo Access™, email move@theroutingcompany.com.
About TRC
Founded by MIT researchers and rideshare industry veterans, TRC is a global on-demand vehicle routing and management platform that partners with cities to power the future of public transport. Leveraging proprietary and unrivaled artificial intelligence, TRC delivers routing from multiple points of demand to one vehicle while enabling greater transport equity, accessibility, cost efficiency, and sustainability. Its leading product, the Pingo™ app, offers on-demand or advance trip requests and can operate in on-demand, flex, fixed, or paratransit mode. 
With a team spanning nine countries, TRC directly supports international operations and customer growth through hubs in Canada, Germany, Hungary, Poland, Spain, Switzerland, the Netherlands, the United Kingdom, and the United States. Learn more at theroutingcompany.com.
Media Inquiries
Lindy Norris
Vice President, Marketing & Policy
Investor Inquiries
James Cox
Chief Executive Officer