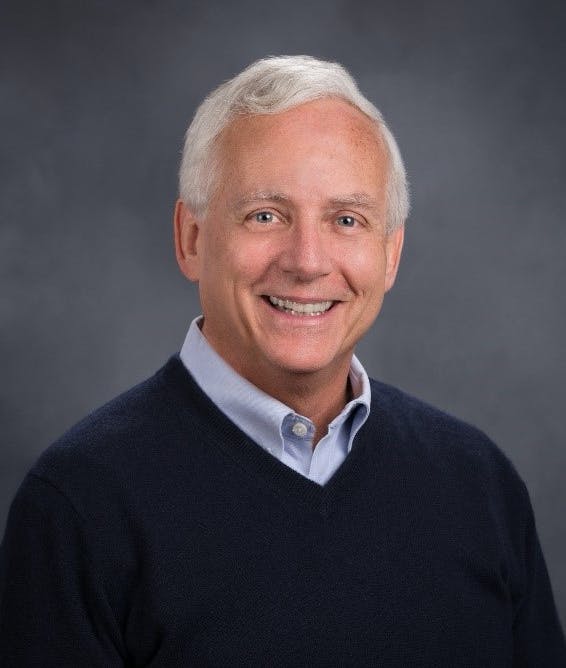 The Routing Company names Dick Alexander as Chief Development Officer
March 7, 2023 – New York, New York, USA: The Routing Company ("TRC"), a global on-demand vehicle routing and management platform partnering with cities to power the future of public transit, today announced Dick Alexander as Chief Development Officer ("CDO"). Alexander previously served as TRC's Vice President of Business Development. 
In the new role, effective immediately, he will continue leading TRC's business development functions and expanding its international market presence. 
"Dick is an outstanding, humble leader and a proven sales professional, and his mark on TRC has been undeniable since  the day he joined," said James Cox, Chief Executive Officer, TRC. "Not only has he developed and coached our international sales team to higher performance, he also maintains a steady and strategic focus on industry trends and opportunities. He is truly a visionary that understands what communities and riders need, and remains a genuinely caring leader who invests passion into solving every challenge. As CDO, he is well positioned to continue leading TRC's international expansion and evolving mobility as we know it." 
After joining TRC in March 2022, Alexander focused on growing the business development team threefold, designing and implementing TRC's sales process, creating a robust pipeline of business opportunities, and helping sharpen the company's competitiveness to secure some of its most notable partnerships. They include Washington's Clallam Transit System, California's Fairfield and Suisin Transit and Lassen Transit, Virginia Commonwealth University, Iowa's CyRide, Maryland's Anne Arundel County, The Netherland's Municipality of The Hague, Scotland's SEStran, and the United Arab Emirates' Ministry of Energy and Infrastructure. 
"TRC is a fantastic company, and I am privileged to work with such a smart and passionate team," said Alexander. "The future of on demand public transport is bright and I'm excited for TRC to be part of leading this important new mode of shared mobility."
A transit industry veteran of more than four decades, Alexander brings extensive executive leadership experience encompassing scheduling and operations management, business operations, sales and business development, strategic planning, and team management and organizational development. His natural talent in relationship development and passion for people has also led Alexander to become one of transit's most respected and recognized individuals in North America. 
Prior to joining TRC, Alexander served as Chief Executive Officer for Transdev, where he spent two decades growing and leading the largest private sector operator of transit in North America. He also spent over 20 years in executive management positions for Ryder/ATE (First Transit), Door to Door Transportation, and ATE Management and Services, becoming an expert in paratransit mobility, demand-responsive transportation, and contract management and turnkey transit services for transit organizations. 
TRC's award-winning Pingo platform – powering the Drive Pingo™ and Ride Pingo™ apps and the Pingo Dashboard™ management tool – has moved over 200,000 people to date. To learn more, visit theroutingcompany.com/products. 
About TRC
Founded by MIT researchers and rideshare industry veterans, TRC is a global on-demand vehicle routing and management platform that partners with cities to power the future of public transit. Leveraging proprietary and unrivaled artificial intelligence, TRC delivers routing from multiple points of demand to one vehicle while enabling greater transit equity, accessibility, cost efficiency, and sustainability. Its leading product, the Pingo app, offers on-demand or advance trip requests and can operate in on-demand, flex, fixed, or paratransit mode. 
With a team spanning eight countries, TRC directly supports international operations and customer growth through hubs in Australia, Canada, Hungary, Poland, Switzerland, the Netherlands, the United Kingdom, and the United States. Learn more at theroutingcompany.com.
Media Inquiries
Lindy Norris
Vice President, Marketing & Policy
Investor Inquiries
James Cox
Chief Executive Officer