Customize your service with our award-winning Features
Whatever you're looking to provide your riders, our features will help you do it. For more detail on how our products and features work together, see the Comparison tab.
Pingo Venues™
Group riders at spots that work for you
Pingo Venues™ gives operators a new level of control over land usage. It allows you to define a part of your on-demand service area as a "venue".
Within that area, all ride requests can be routed to one or multiple specific point(s).
The feature can be configured so that:
only pickups will be routed to the specific point(s);
only dropoffs will be routed to the specific point(s); or
both pickups and dropoffs will be routed to the specific point(s).
It can be used, for example, to drive people to a nearby fixed line transit hub or other point of interest.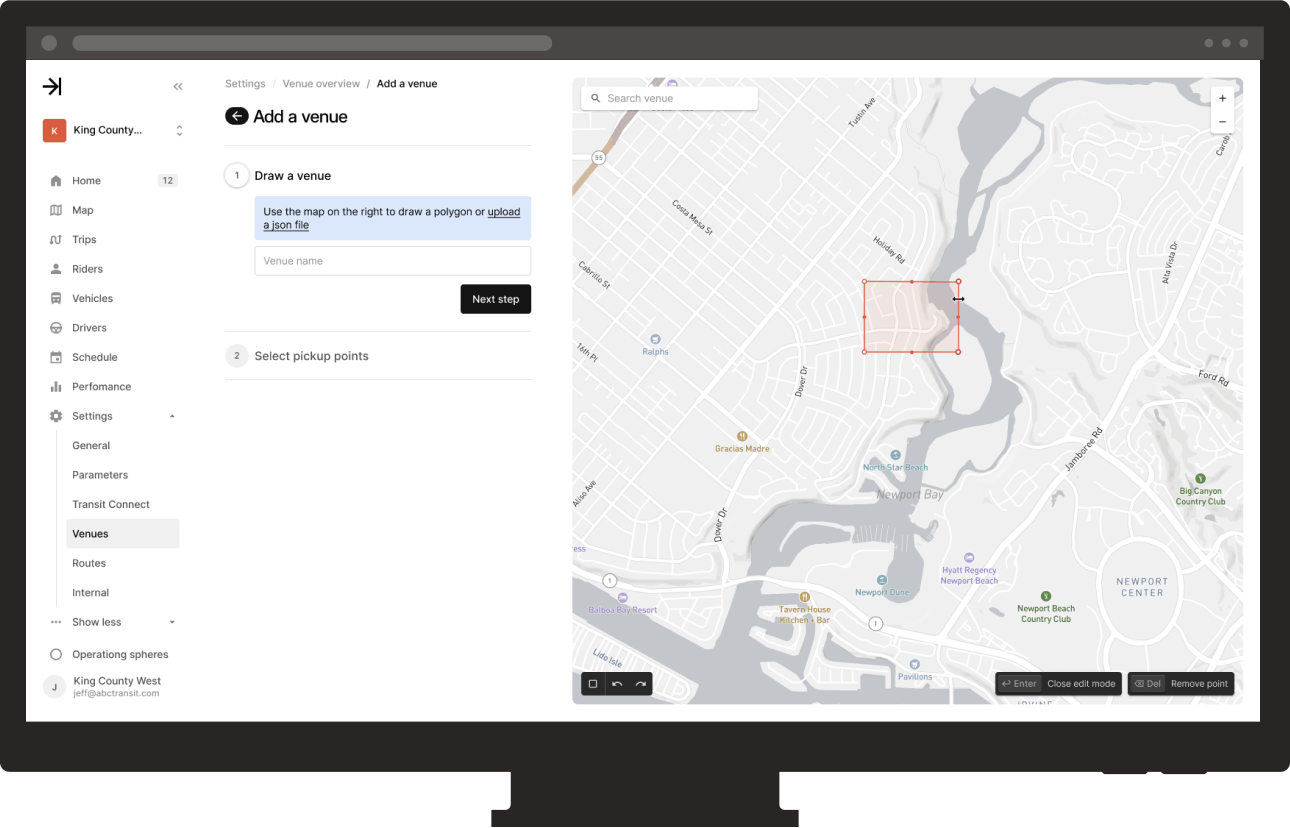 Easy for riders
In the rider app, the user will be alerted prior to putting in their pickup request that they will need to walk to a different pickup point if their requested pickup location is within a venue. A walking path will be displayed to the rider to help them safely get to that pickup point.
If the rider requests to be dropped off within a venue, they will also be alerted prior to putting in their request. When they are dropped off, they may have to walk a bit to get to their final destination.
Easy for operators
Fleet managers can create venues easily via our dashboard. Using the dashboard, managers can draw the venue location on a map and set the pickup/dropoff point.
Convenience for riders
Our partners at Kitsap Transit created a venue around the Bainbridge Island Ferry Terminal, so that any riders who want to be picked up or dropped off at that Terminal will be picked up and dropped off in one convenient spot.
"It was and is the best way to travel around Bainbridge."